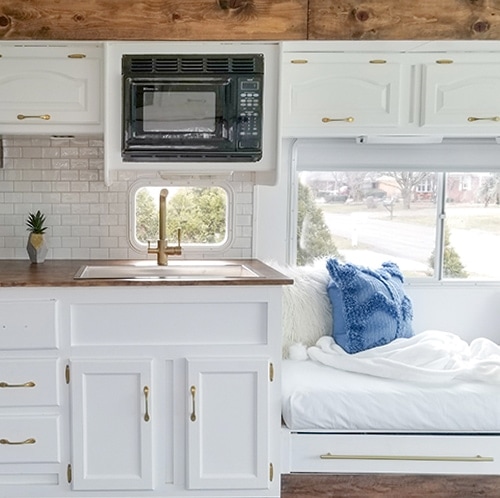 Tour this remodeled RV filled with white, shiplap, and warm wood tones
Disclaimer: This post may contain affiliate links, meaning, if you click through and make a purchase we may earn a commission. This is at no additional cost to you. View our full-disclosure here.
Have you ever had an idea so crazy you think it's a dream for someone else, believe it belongs in your imagination, or perhaps for someday far off in the future?
Today we're taking a peek inside a beautifully remodeled RV that belongs to the Wilson's, a family of four that chose to make a dream a reality.
I find their story both inspiring and encouraging and think you will too! They're currently enjoying the adventure of a lifetime, and it all began with a crazy idea…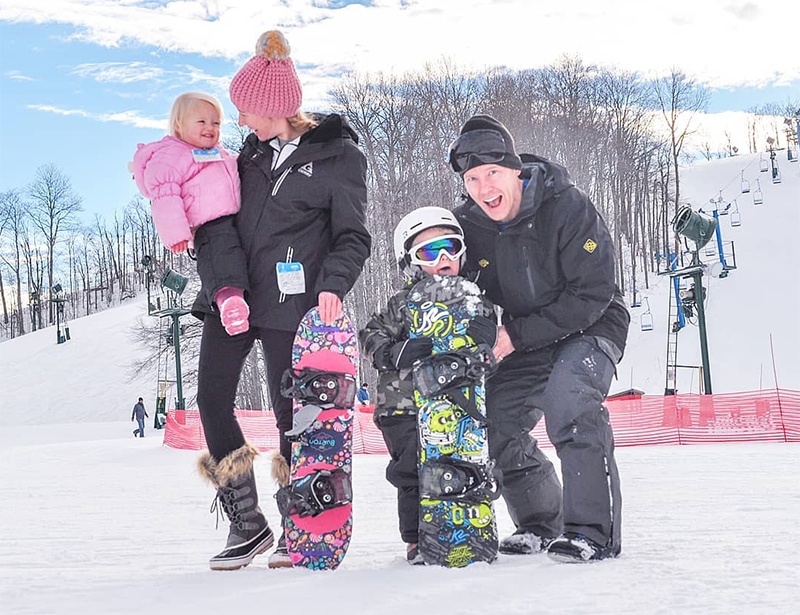 When Mandy mentioned renting their home, selling their stuff, and completely renovating an RV before hitting the road to travel, her husband, Aaron, did something few would expect, he jumped on board!
Sure they were walking into unknown territory and had to figure out the details, including how to be landlords, but it was a risk this family was willing to take.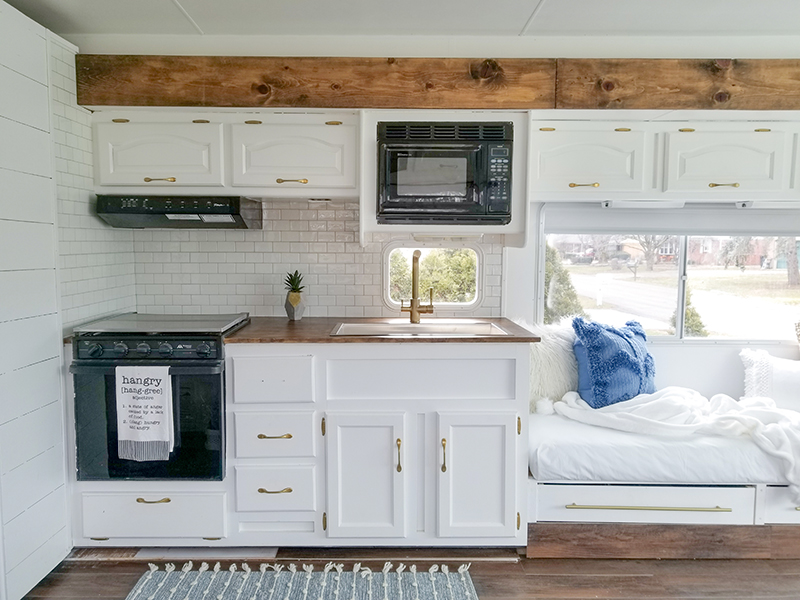 Mandy is the dreamer and Aaron is the doer, and together they have created a cozy home on wheels for their family. If your dream RV would include lots of shiplap and white balanced out with warm wood tones then you're going to fall in love with this motorhome renovation!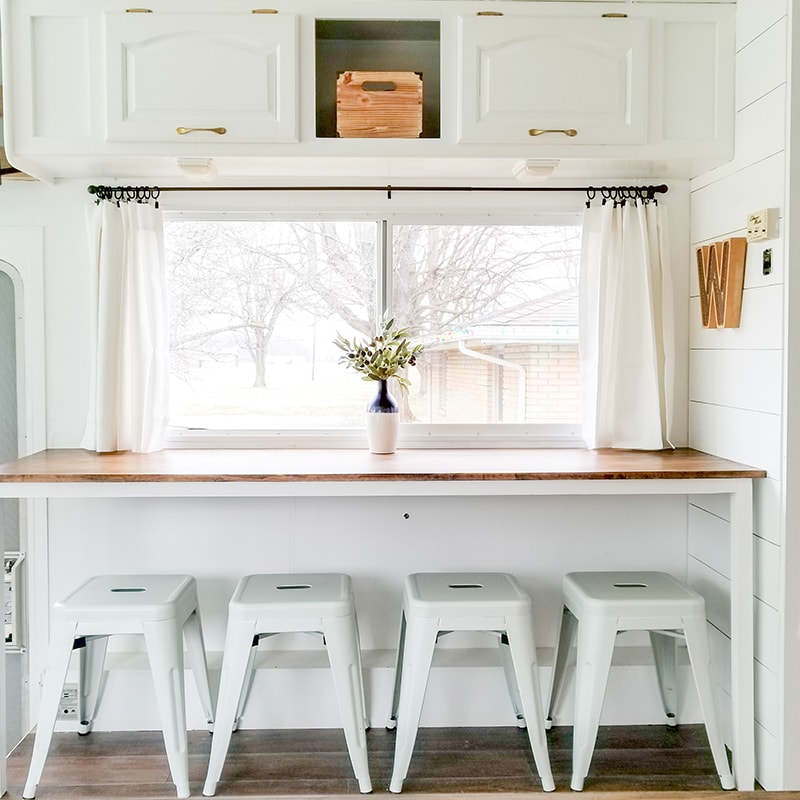 Not only is the design fresh, modern, and cozy but they also made modifications to make the layout work better for their family, including replacing the passenger chair with a second sofa, and switching out closet space for bunk beds. They even painted the exterior of their RV!
RV Tour: Wilson Grand Adventures

What kind of RV do you have?
33′ Damon Challenger
Is there anything specific that inspired your RV renovation?
Our only goal was as soon as we walked in it would look and feel like a home, not an RV.
How long did the renovation take?
9 months but we have taken several long breaks
How much did you spend on the renovation?
I have no idea, haha.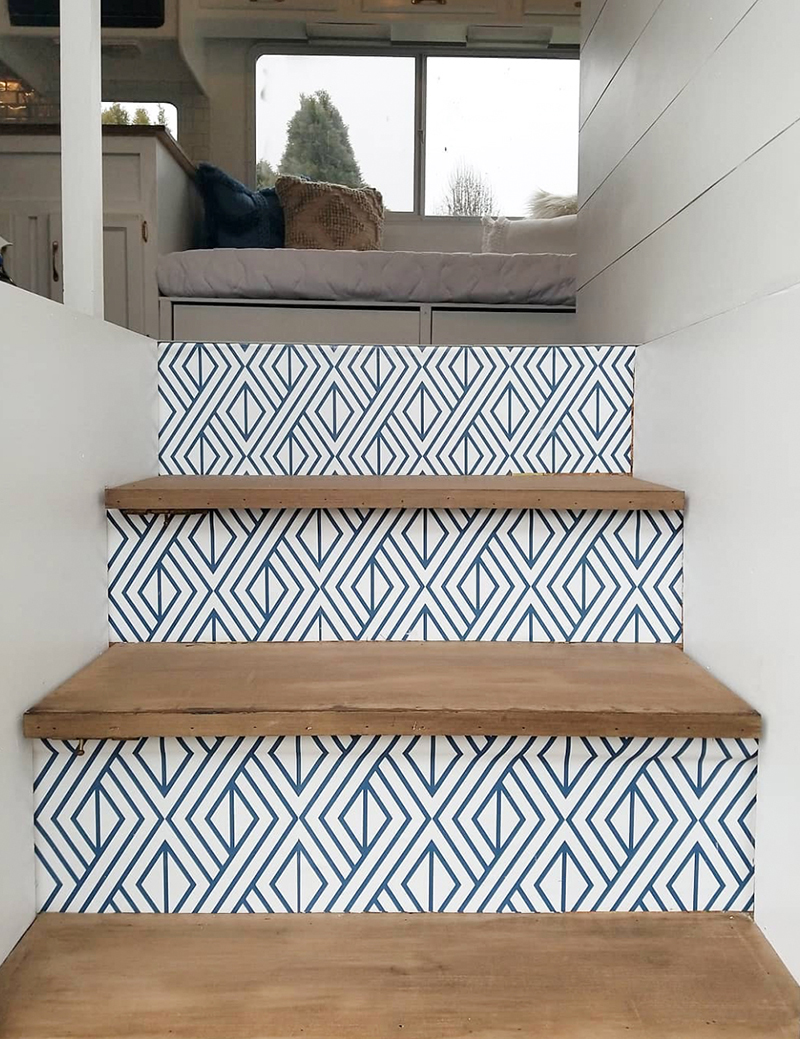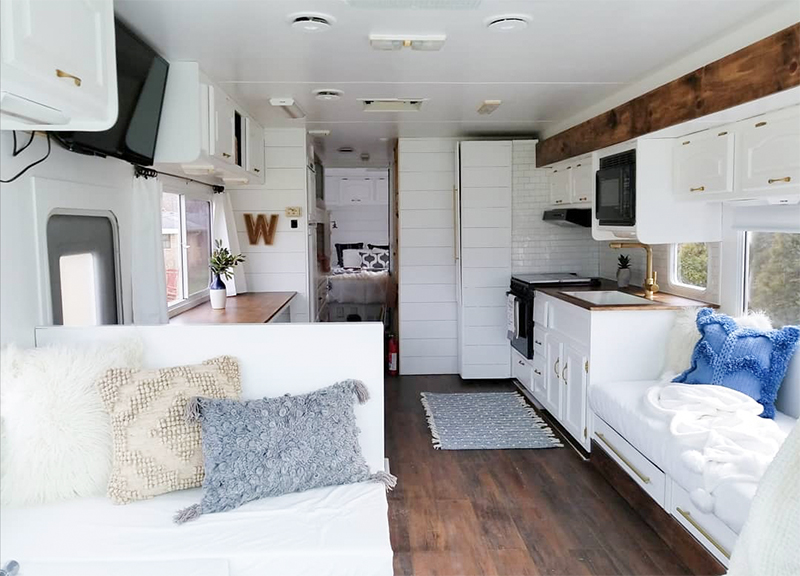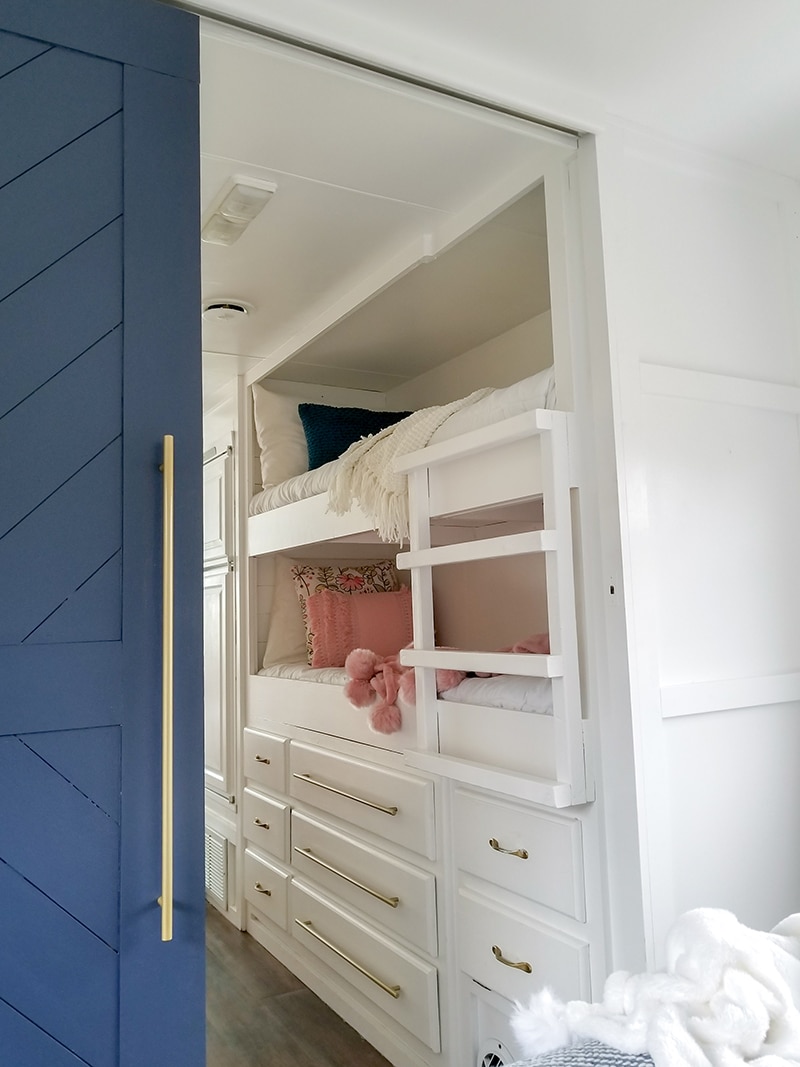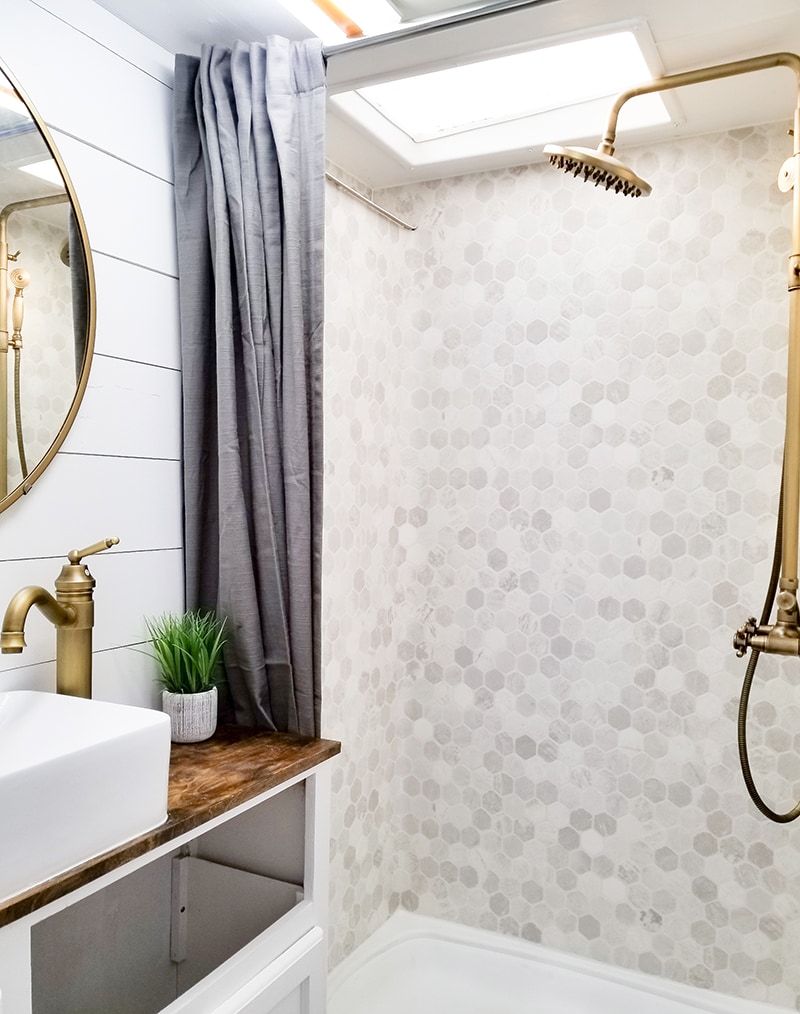 Where's your favorite place to shop for décor?
Home Goods, Marshalls, hobby lobby
What was most challenging about your renovation?
Majority of the renovation our RV was parked at a campground 30 minutes away. Driving back and forth took a lot of our time. Also, we were renovating in Florida in the summer.
What project made the most difference in the space?
Definitely painting everything white! It made the space seem so much bigger.
What's your favorite tiny home hack?
I love DIY projects to make it custom to your space! We did this with our bar table and 2 couches.
What's your favorite way to hang decor?
We used nails on everything.
Do you have any future projects or changes planned for the interior?
Not right now.
What piece of advice would you give people starting a camper renovation?
Just jump in. Once you get going, it gets easier! Seeing progress also boosts your confidence.
What's your favorite aspect of tiny living?
Having less stuff has been amazing! No yard work has been so amazing too!
What is something you've learned in general or about yourself since going tiny?
I have no idea why we had so much stuff. Stuff we honestly never used!
Do you have any specific travel plans?
Our goal is 49 states and Canada in 2 years. We're excited to start marking things off our list!
---
Huge thank you to the Wilson family for sharing their beautiful story and incredible RV renovation with us!
Follow Wilson Grand Adventures!

Interested in being featured on Design Vibes?
Submit your RV renovation here!
Find additional RV inspiration from our Design Vibes series here.