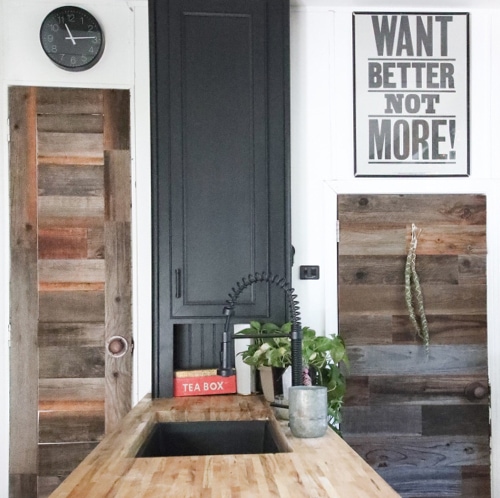 Be prepared to fall in love with this renovated Toyhauler filled with vintage rugs, reclaimed wood, and some soul!
Disclaimer: This post may contain affiliate links, meaning, if you click through and make a purchase we may earn a commission. This is at no additional cost to you. View our full-disclosure here.
Autumn and her husband, Rusty, live in the most inspiring tiny spaces I've yet to come across, and they share it with their 3 young boys.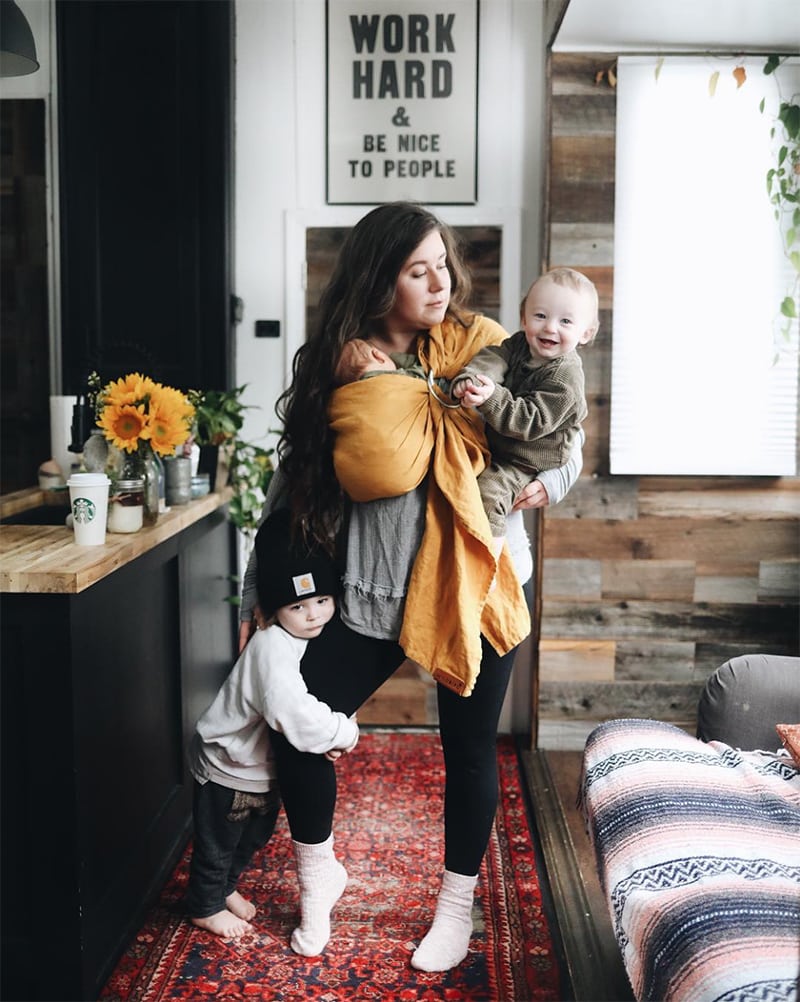 Rusty is a rig welder, which means constantly traveling for work. By choosing to live in a renovated Toyhayler, this family of 5 is able to stay together regardless of where the work is.
Autumn's renovated Toy Hauler was one of the first I came across on Instagram after we hit the road in our own RV, and I remember how blown away I was by the interior.
It's been 3 years and I'm still blown away by her photos, even more so as she's continued to make changes and add more vintage rugs, handmade decor from local artists, and reclaimed wood.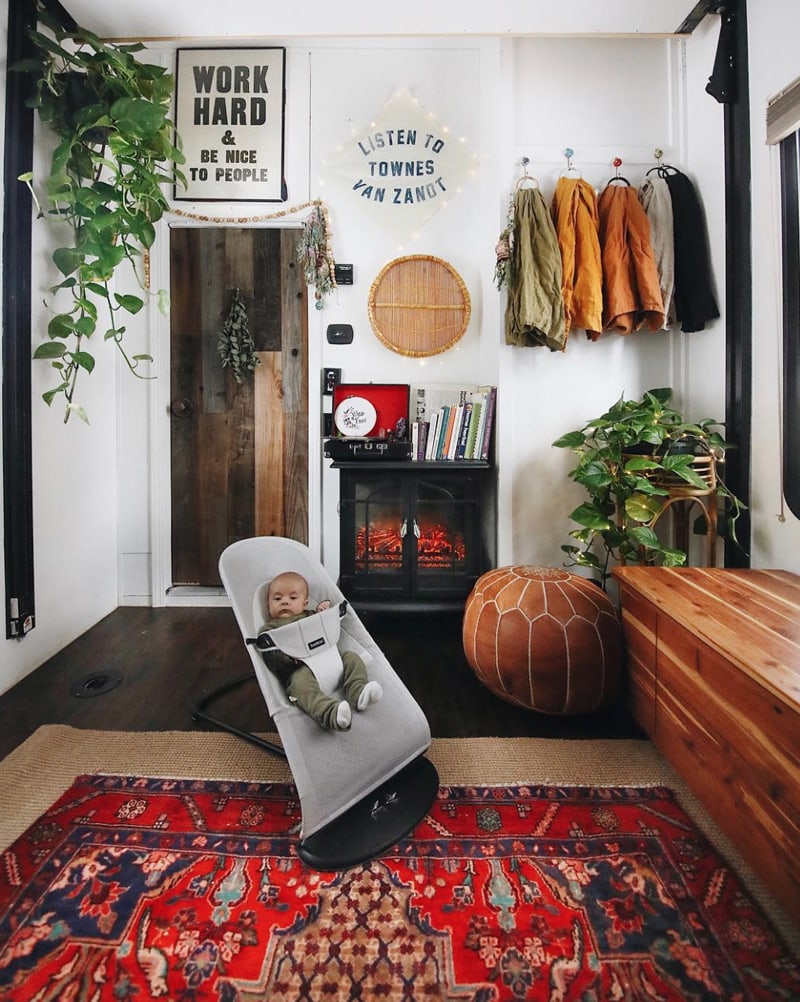 What her home lacks in space, it more than makes up for in soul.
Let's dive into the tour!
42 Foot Renovated Toyhauler: 2016 Keystone Fuzion 416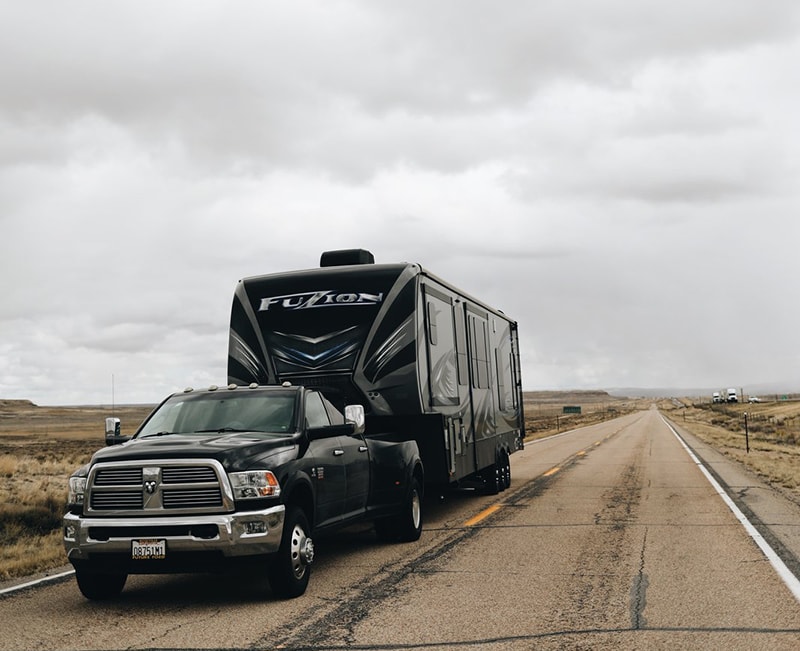 Do you travel or are you stationary?
We travel!
What made you decide to go "tiny"?
My husband's job has him traveling around the country frequently for work, and it means a lot for both of us to be present in our children's lives while they are growing up, so we decided to travel as a family!
Why was it important for you to update the interior of your tiny home?
Like any other type of home, I knew if we were going to live in the trailer for an extended period of time I wanted it to be 'ours' and not just a place we go to sleep.
How long did the renovation take?
It took about 12 weeks.
How much did it cost?
6-7k
Where you do draw your inspiration from?
Before we started, I could only find two toyhauler renovations so it kinda felt like I was flying by the seat of my pants as far as what I saw in my head design wise. I think my thoughts going into it were 'ok paint the walls and do the floors and hopefully we don't hate it.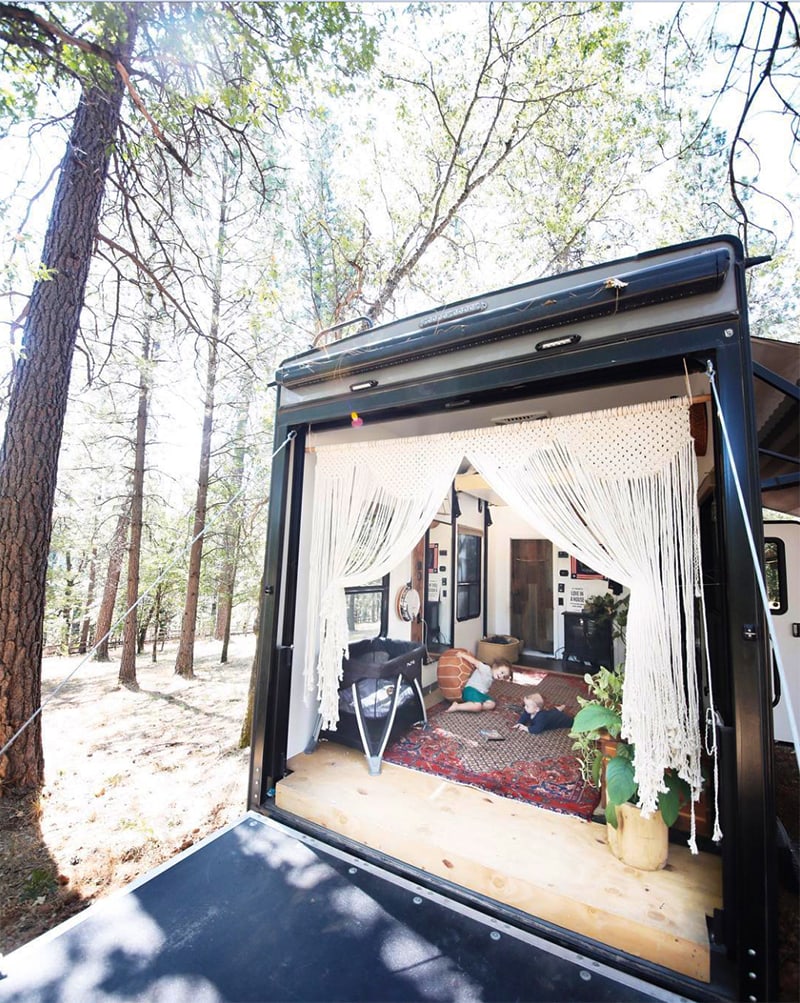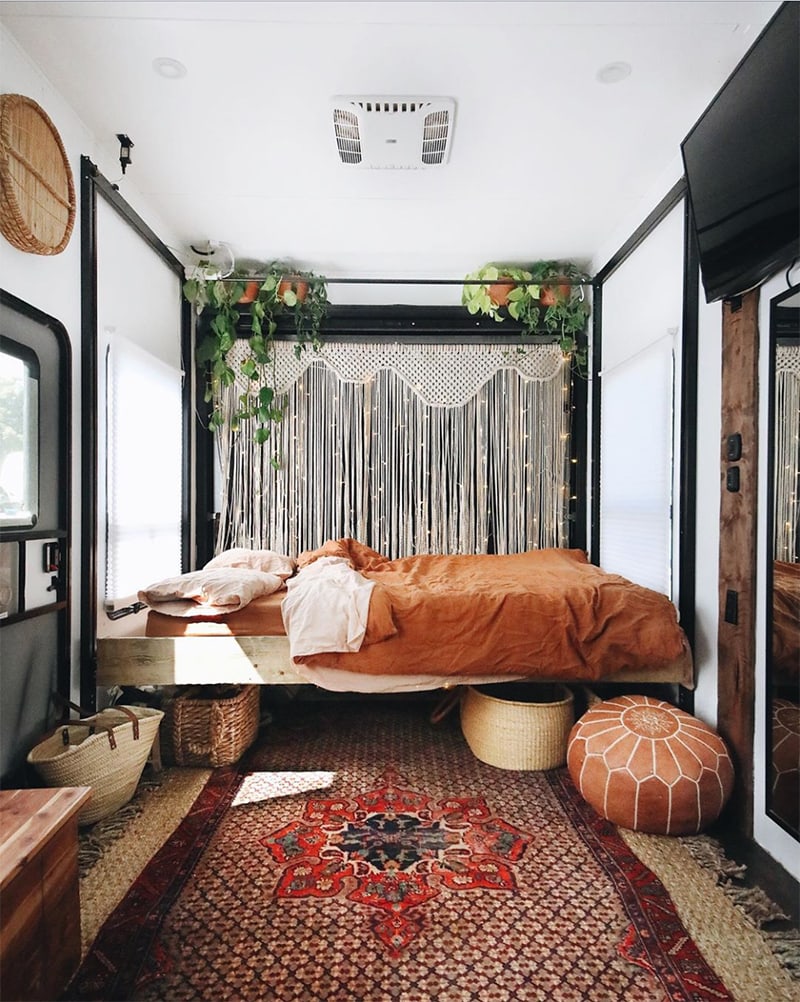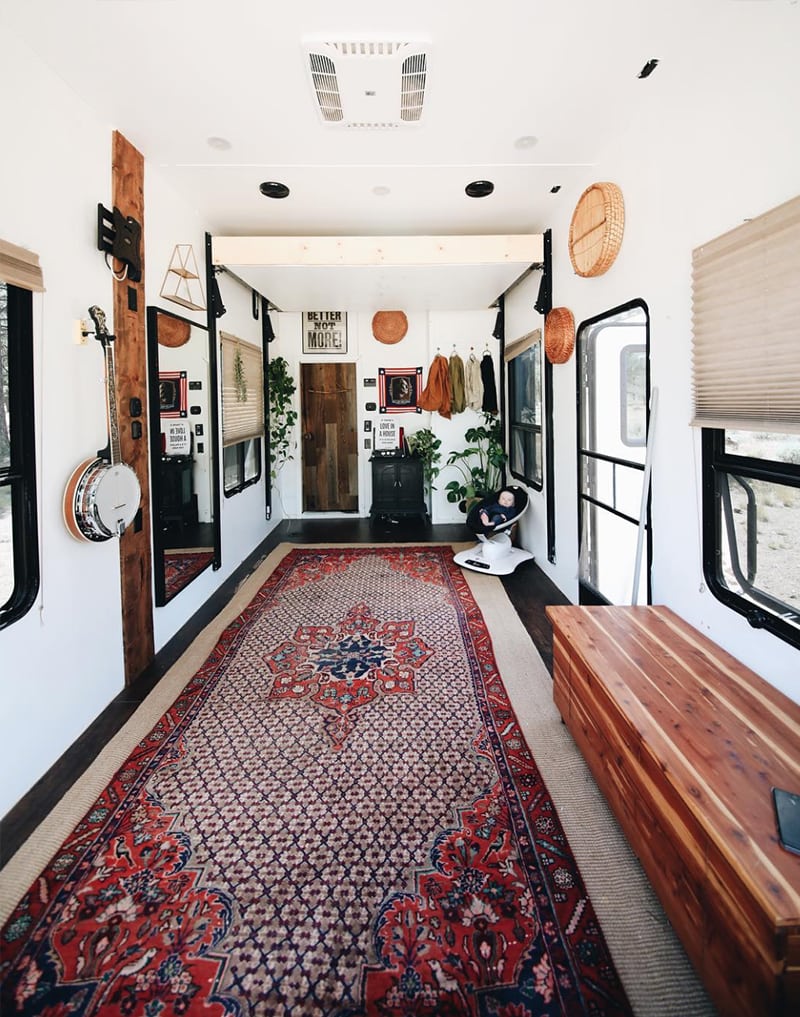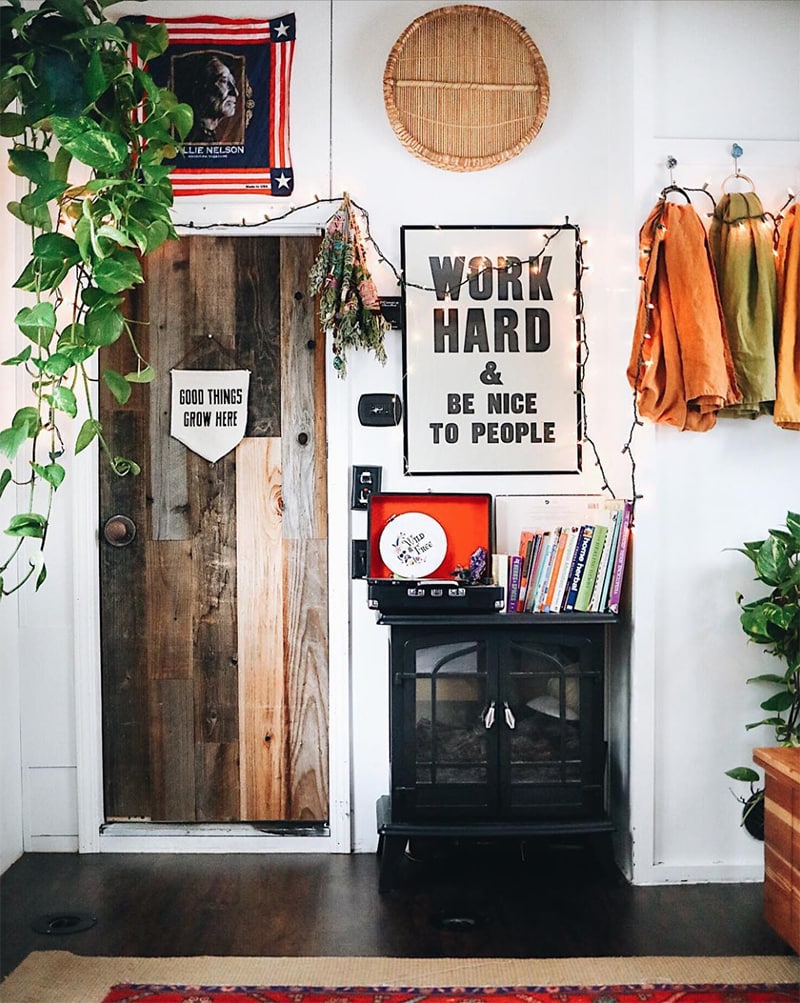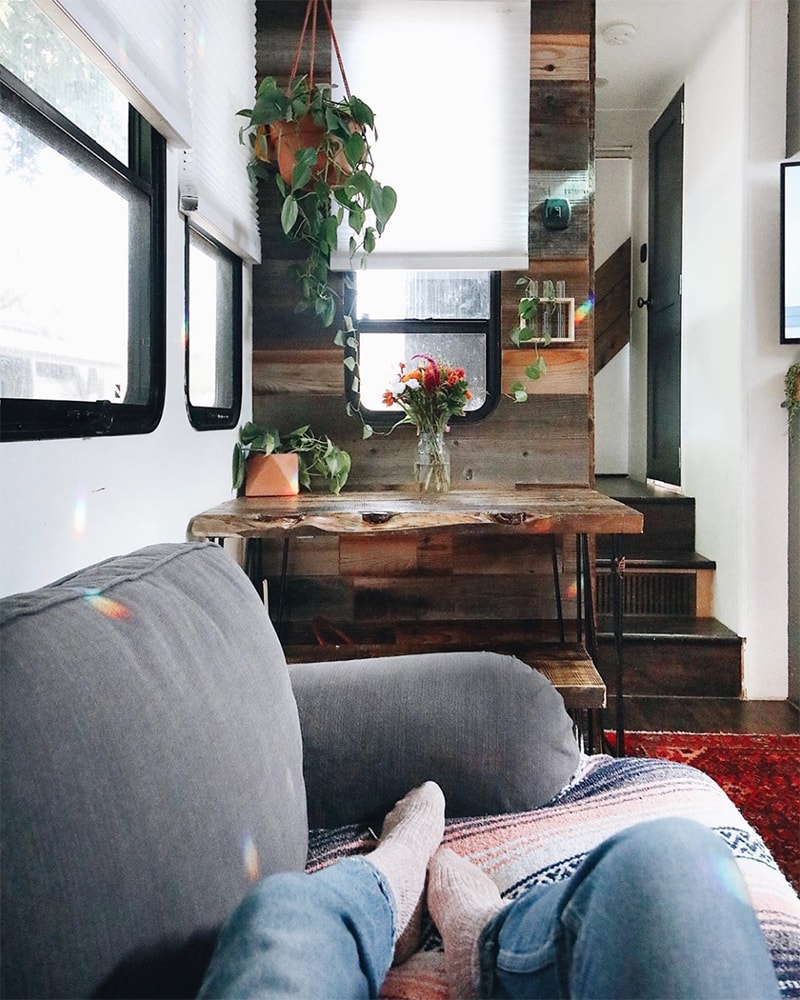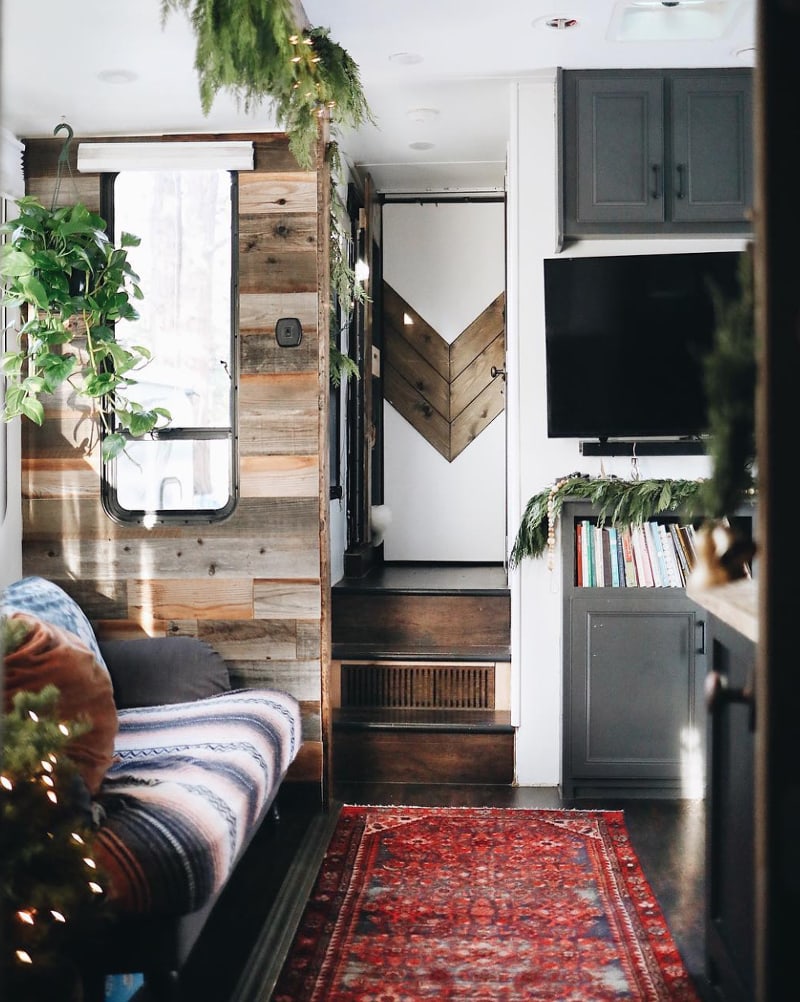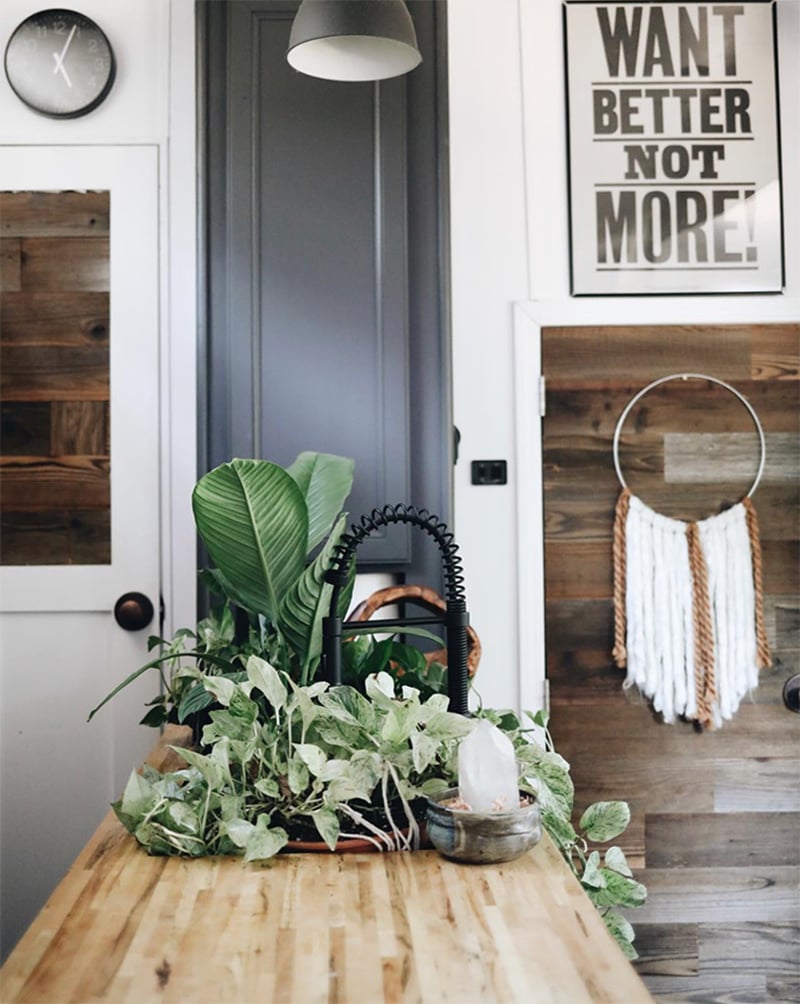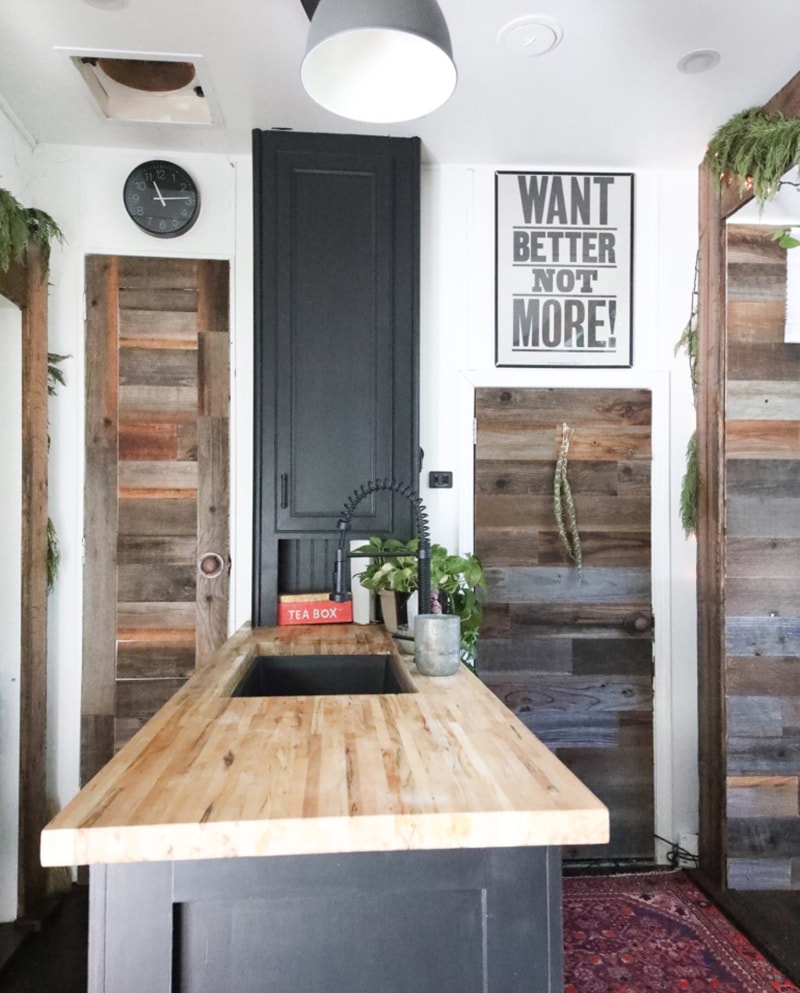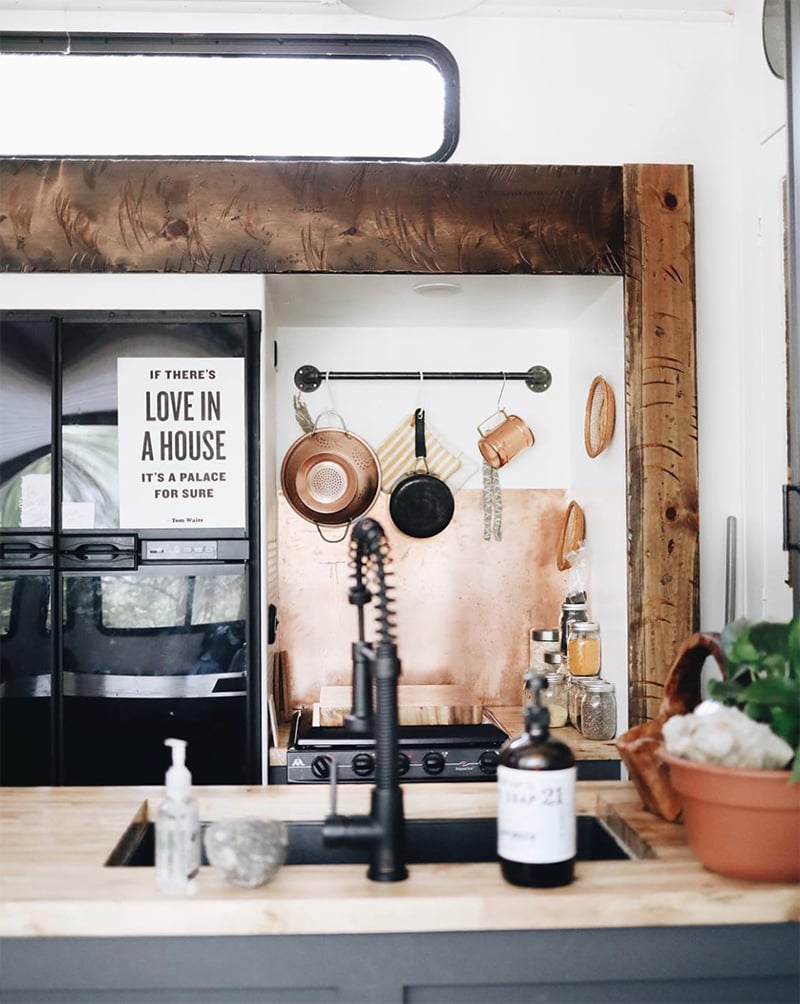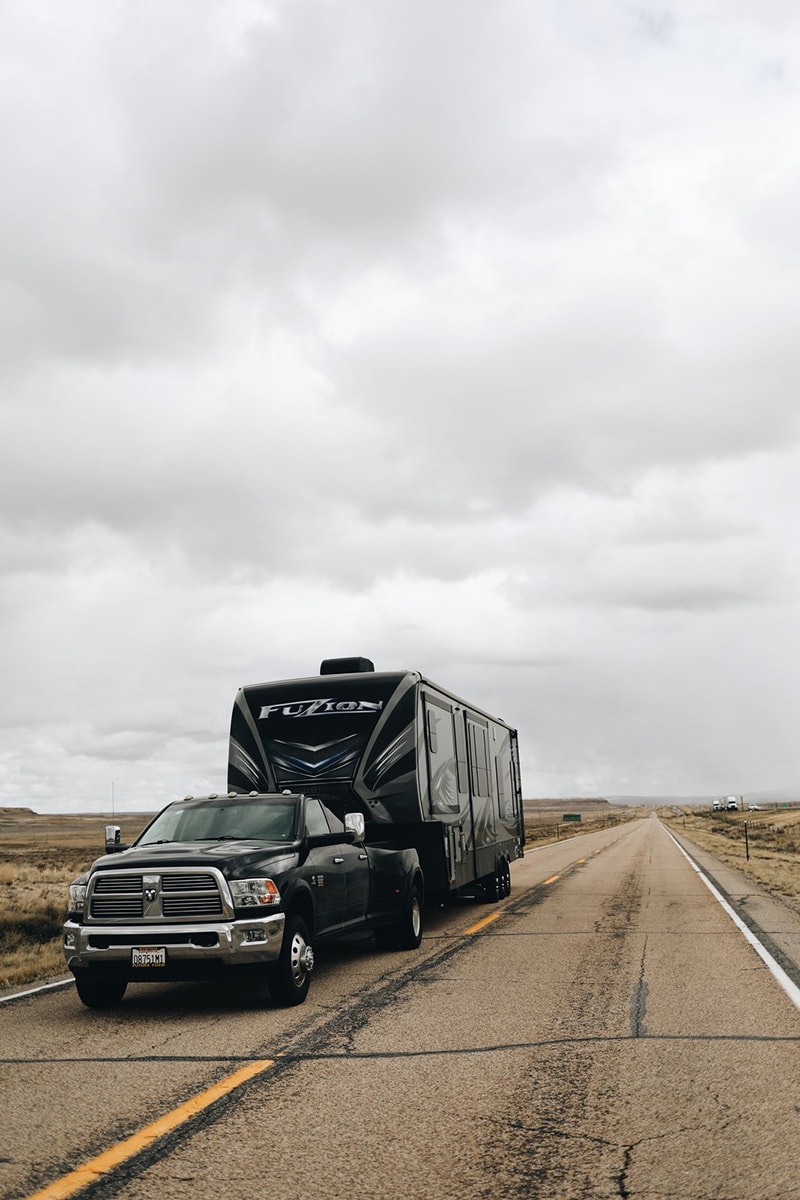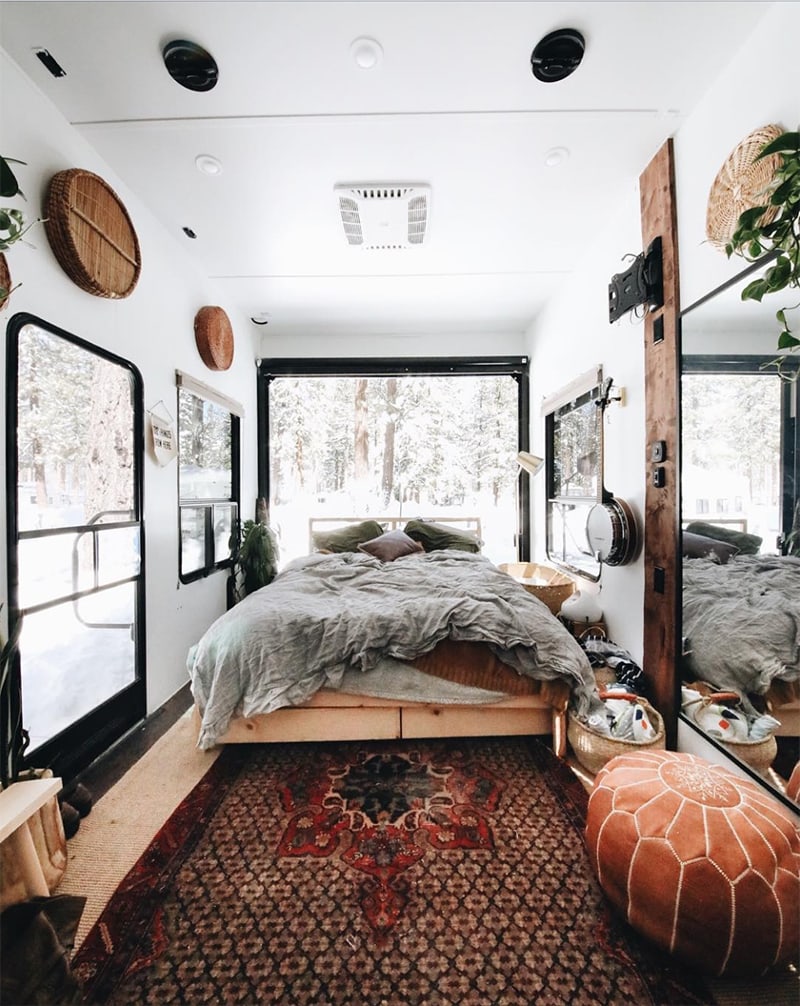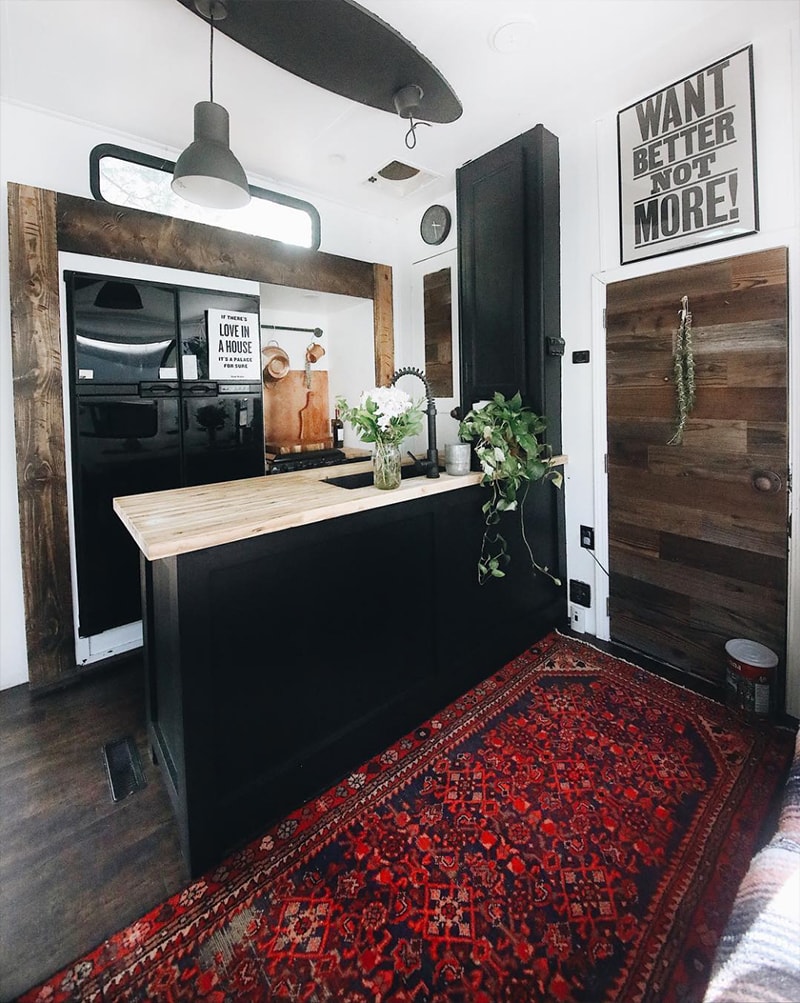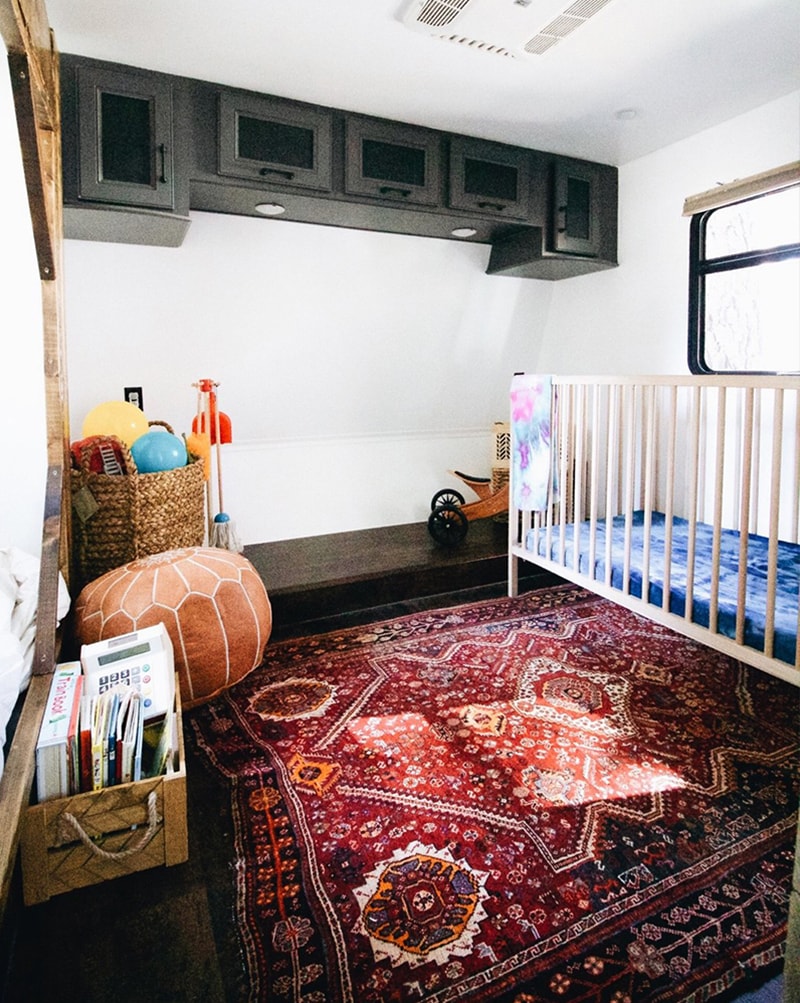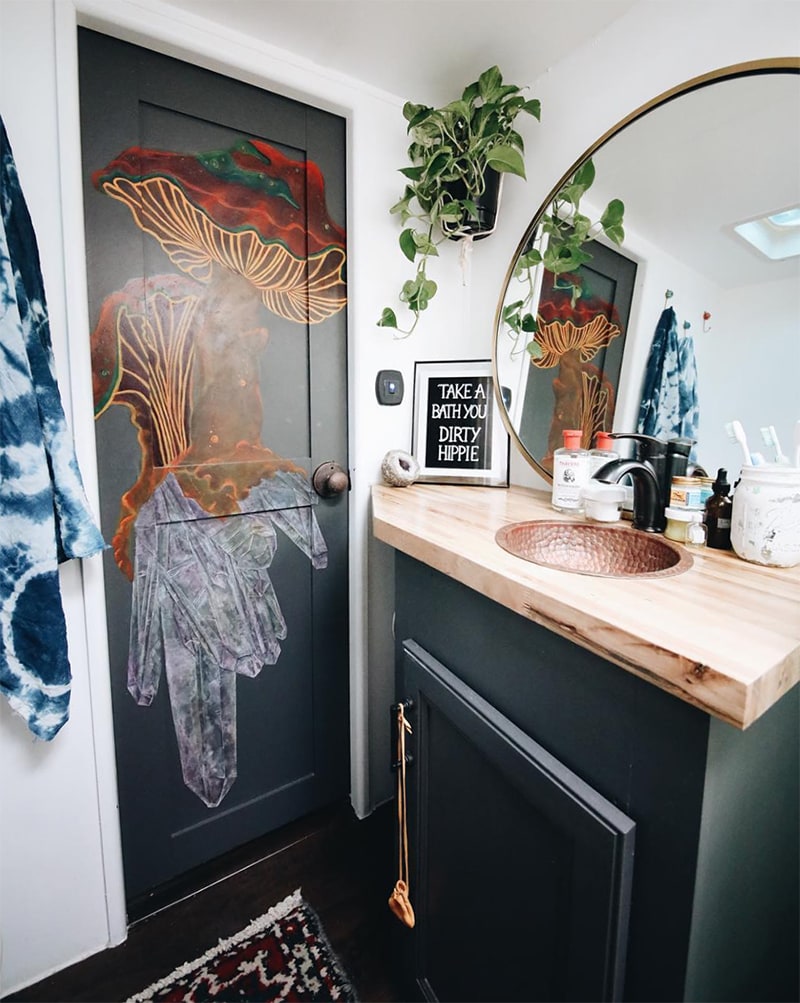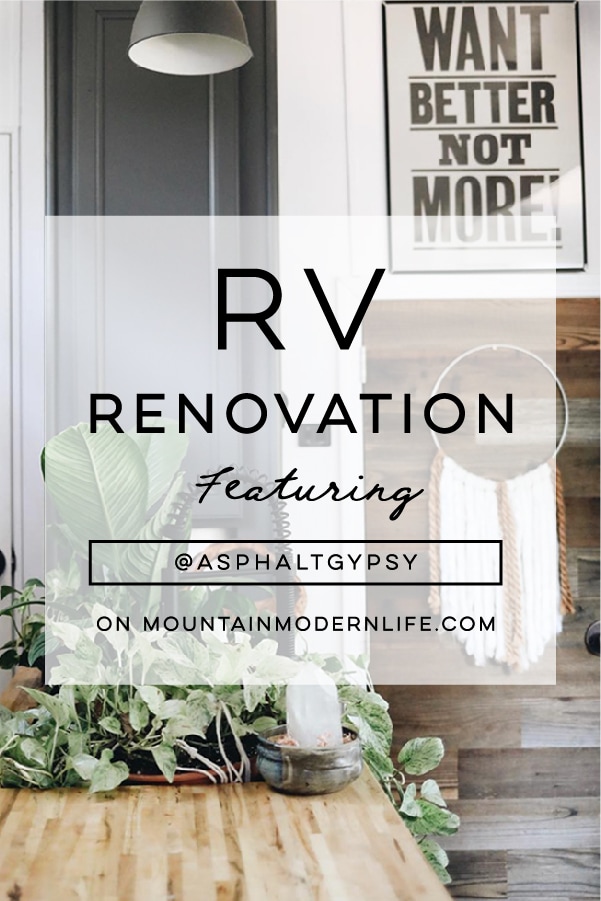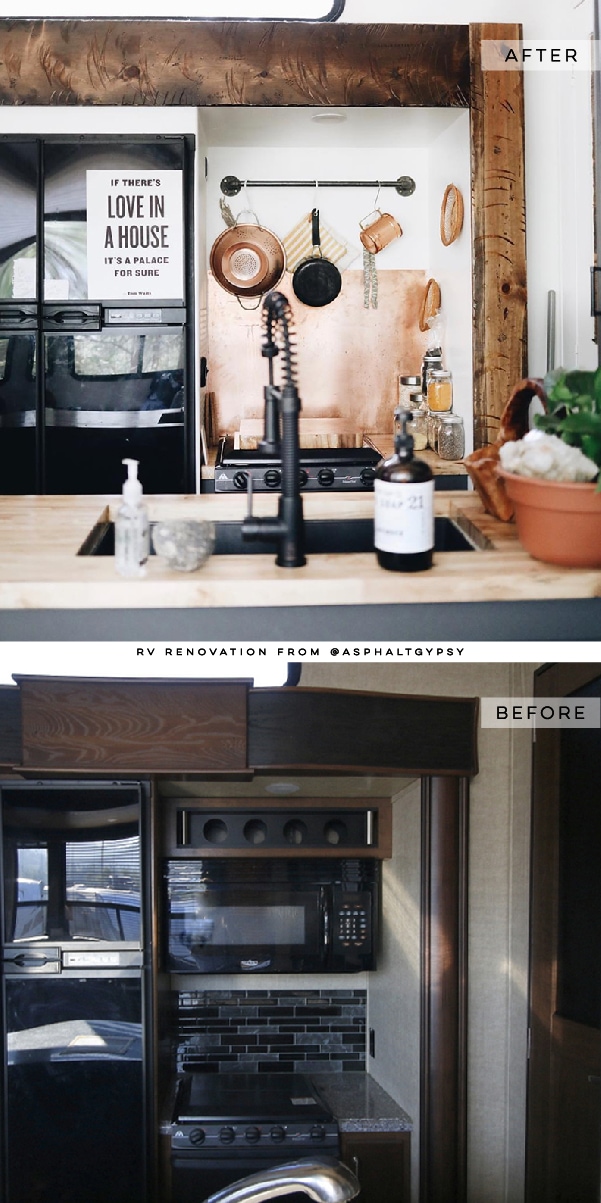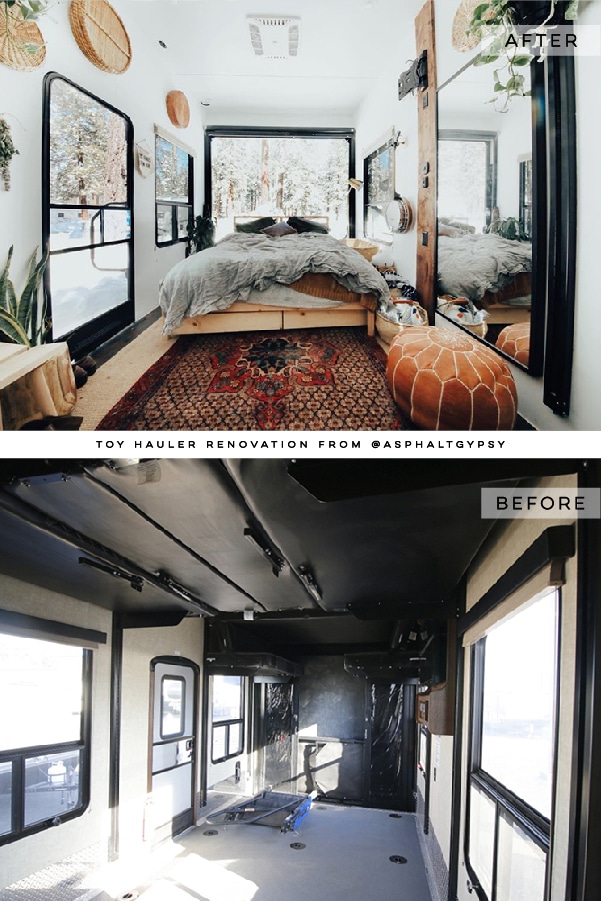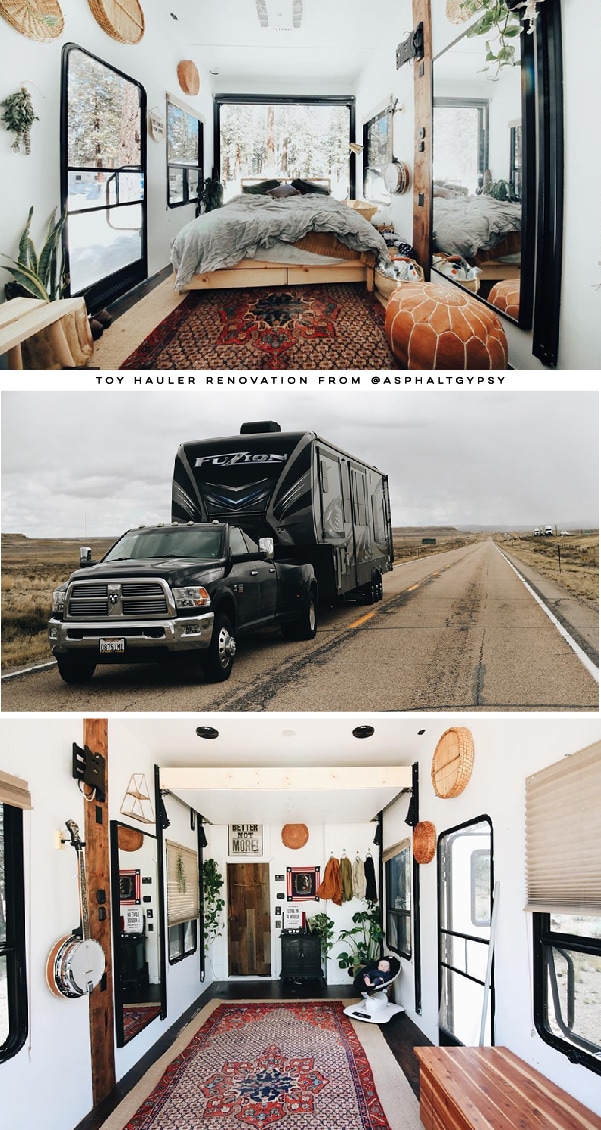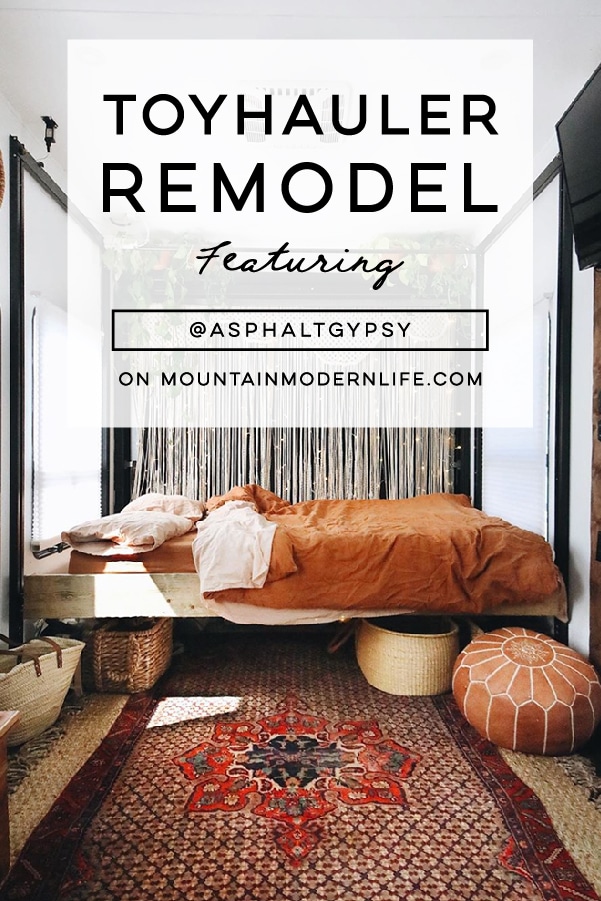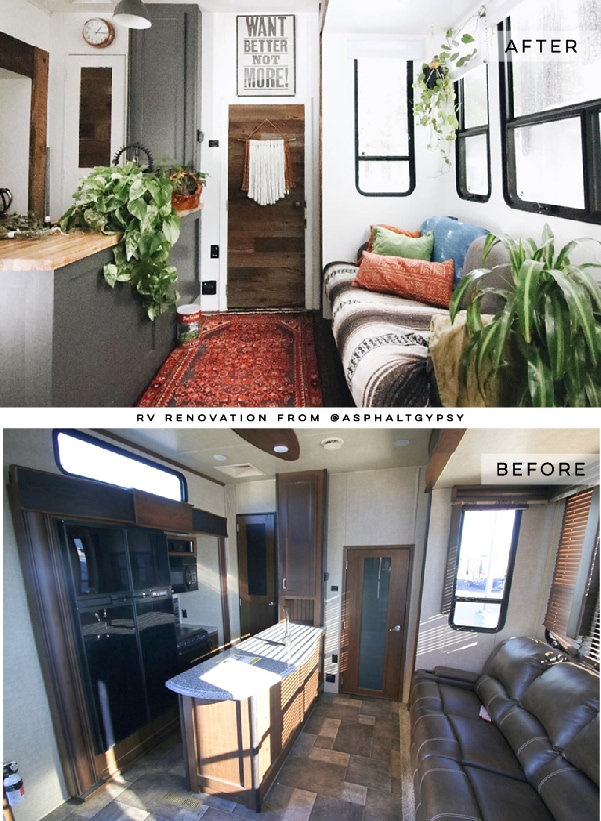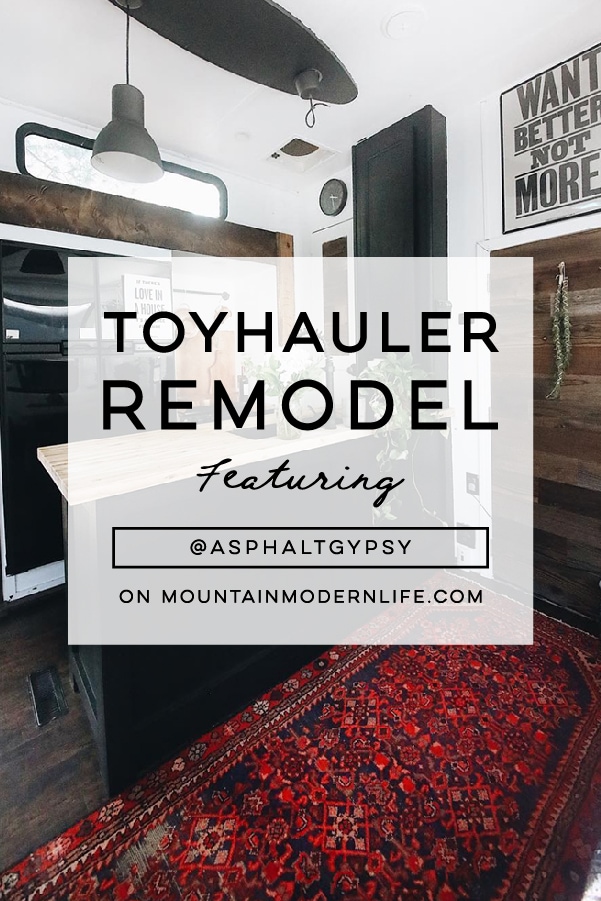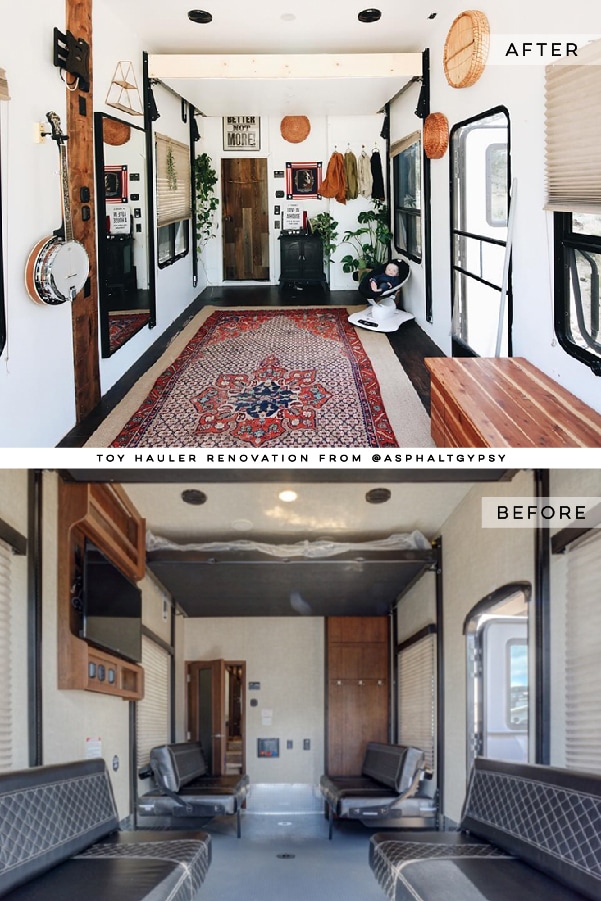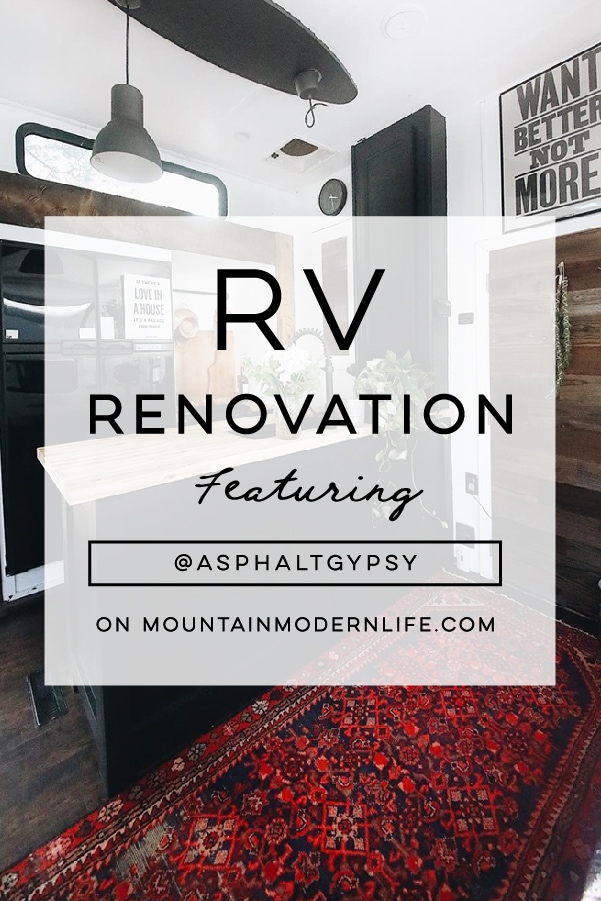 How would you describe your decorating style?
I don't really think I fit into one specific type, I kinda just add what I like, what speaks to me.
Where's your favorite place to shop for décor?
eBay, vintage shops, and thrift stores!
What was most challenging about your renovation?
It was probably painting. So. Many. Coats. Of. Paint.
What project made the most difference?
Again, the paint. Painting everything white made the space look so much bigger and brighter.
Do you have any future projects or changes planned for the interior?
We are currently working on several projects in our room, the kitchen, the boys room and the bathroom so there's a lot of fun change going on!
What piece of advice would you give someone about to embark on a renovation?
It would be to be patient with it! Even the smallest of remodels can take time. It's frustrating sometimes not seeing what you imagined in your head or knowing you have so much more work to do, but it will be worth it!
What's your favorite aspect of tiny living?
Honestly, I love how easy it is to change up the space! Small tweaks have big impacts in tiny spaces whether it's potting a new plant, switching up throw pillows, or hanging a small macrame wall hanging.
What's your least favorite aspect?
Probably how fast it can get messy (mostly attributed to my rug rats) but the trailer will go from spotless to destroyed in less than five minutes. But a good flip side to that is it can be cleaned up just as fast too.
What is something you've learned in general or about yourself since going tiny?
I've learned how to live in a space with intention, and how to be intentional with decorating a space. I've gotten pretty picky with what I bring into the trailer now, from kids toys to kitchenware, living tiny has made me slow my roll when it comes to adding to our space.
What has been your favorite place to explore or a place you are excited to explore in the future?
Our favorite place we've been to would have to be Bend OR! And top of our trailer bucket list would have to be Canada, we'd love to take the trailer to Banff.
Follow Autumn (Asphalt Gypsy)!
Follow Autumn on Instagram, where you'll find drool-worthy photos of their RV interior, and see what life looks like behind the scenes for this mama of 3. You can also visit her website here.

Interested in being featured on Design Vibes? Submit your RV reno here!
Find additional RV inspiration from our Design Vibes series here!