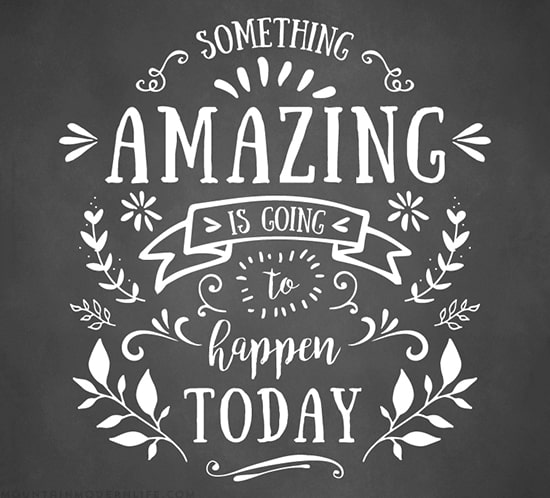 Something Amazing is Going to Happen Today
Disclaimer: This post may contain affiliate links, meaning, if you click through and make a purchase we may earn a commission. This is at no additional cost to you. View our full-disclosure here.
Eric and I are getting ready to leave on our one-year RVing adventure, so to say it's crazy town over here would be an understatement.
Can you believe we leave in less than 3 weeks? Yikes! I feel like time just keeps flying by and my to-list isn't getting any smaller, and I'll admit that I've been battling anxiety for a while now. Not for our actual trip, but for everything we need to finish before it happens.
The last month and a half has probably been the most difficult simply because we've had so many life events going on that it's been difficult to make time for projects we probably should already have finished. Woops.
You can watch a quick video Eric made just last week showing the state of our RV (this is kind of embarrassing):
For those that know me personally, know that I truly believe we create our own reality and that our thoughts have a huge impact on how we feel, and the outcome of our day to day lives.
Knowing this, I still struggle with keeping my thoughts in line and trying not to panic or feel like I'm letting someone down by not creating enough, posting enough, being present enough, and so on.
Let's face it, life isn't perfect, I'm not perfect and my projects certainly aren't perfect. I am constantly worried about what people think of me or what I'm doing, and mainly that I'm not doing enough.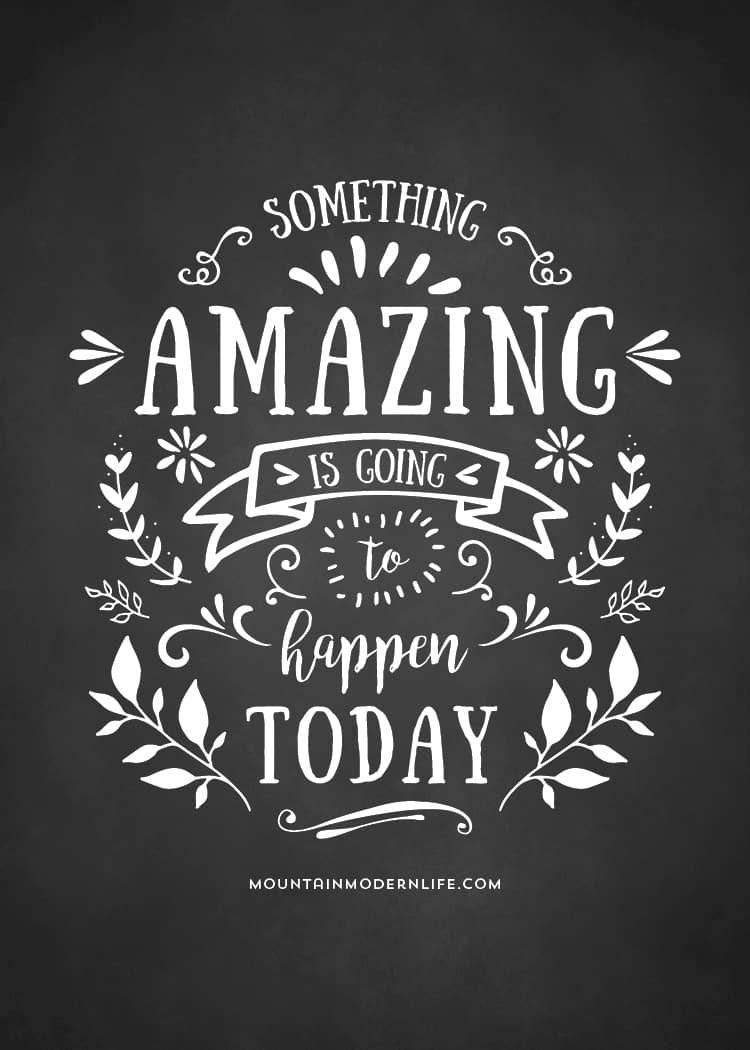 Eric and I are always trying to learn how to manage our thoughts and stay present, but it's something we practice every day.
This was especially the case when I was first diagnosed with CRPS and quickly became aware of the power of our own consciousness. That was the first time I really witnessed how much power our thoughts have.
Not to get off on a tangent, but I just wanted to let you know that if you're dealing with stress or anxiety because of your current situation, take a deep breath and let go of it for the moment.
Bring your attention to this moment and remember that when you bring your awareness to the present, nothing else matters because that stress, anxiety, and worry can only live in the past or future.
Then think about 3 things that happened this past week that you are grateful for that have brought joy into your life. You'll quickly find yourself feeling lighter, happier and for that moment none of the things you are stressing about matter. Then when you find your thoughts slipping into the negative again, just bring yourself back to the present.
It's amazing how thoughts make us feel, isn't it?
I'm sure I sound like a crazy person to some of you, but this is an exercise that has always helped me, and yet sometimes I need a gentle reminder to continue practicing it. I guess writing this down is just another reminder to myself, but I also wanted to share it in case anyone else is going through something similar.
And I'm curious, Do you practice being present?
Something Amazing is Going to Happen Today
I've created this printable with the inspiring quote "Something AMAZING is going to happen today", which you can now purchase in my shop and instantly download. I wake up thinking this and it helps me stay positive and know that amazing things ARE going to happen today. Every Day.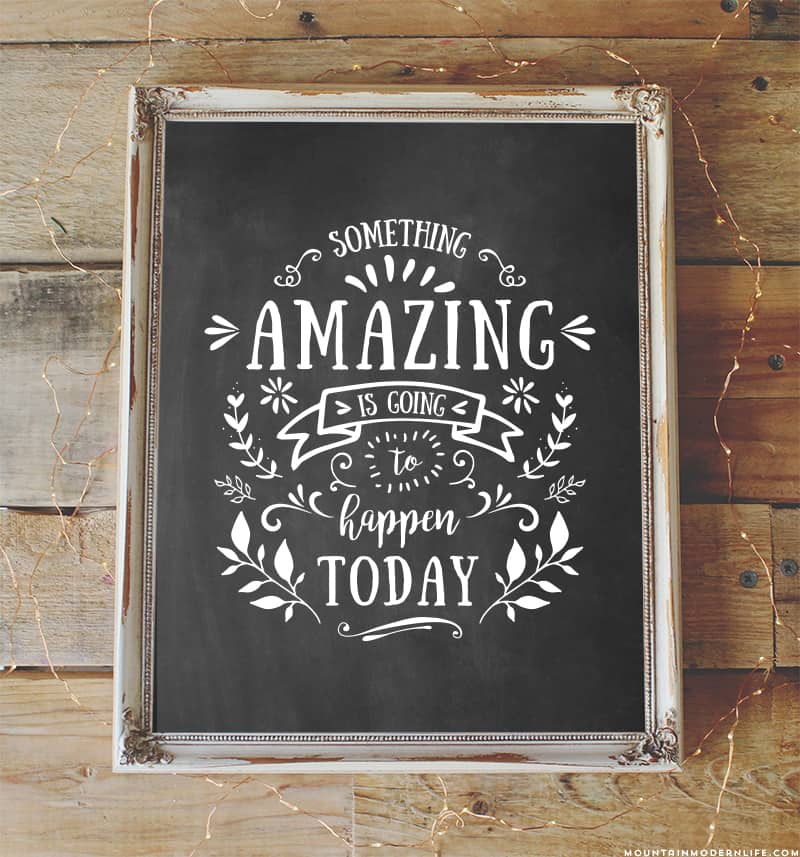 UPDATE: You may have seen a smaller version of this design hanging in our RV if you follow us on Instagram.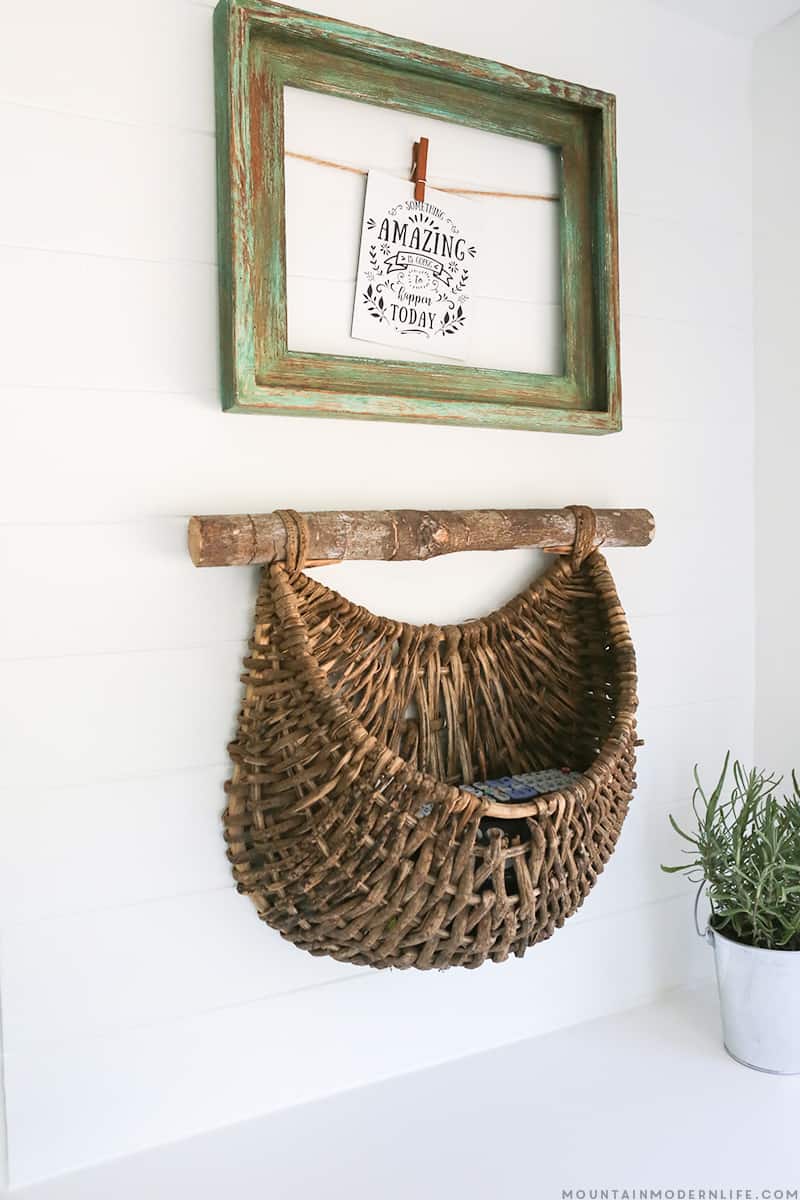 FREE PRINTABLE DOWNLOAD
I also created a smaller 5 x 7 version with a white background so that you can easily print it from home. It's set up as 2 per page so that you can keep one for yourself and give the other one away 🙂 Enjoy!
There are so many ways to manage stress and anxiety and this is just one of them. We'd love to hear your thoughts and tips in the comments below!