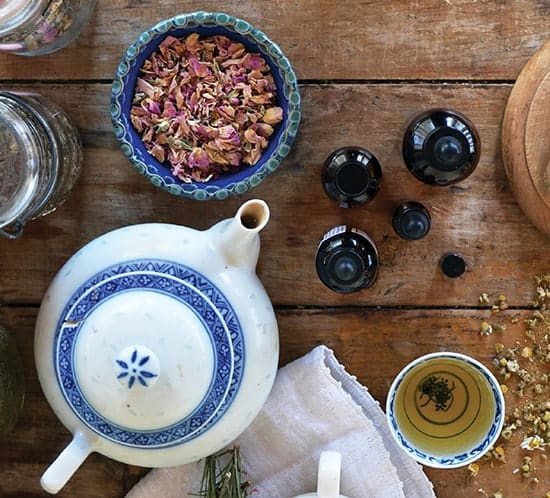 Holistic Health Plans
Eric and I don't use traditional medicine often and instead opt for natural remedies when possible. I thought 2016 was going to be my year to experiment with essential oils and focus on holistic health, but somehow it ended up at the bottom of the priority list.
While we didn't make any huge strides with essential oils this past year, we did implement them more into our lifestyle. We used tea tree oil to remove mold, lavender to create a more calming environment, and we even used peppermint oil to keep mice out of our RV.
This post may contain affiliate links for your convenience. View our full disclosure here.
I can't tell you how many websites I've visited and blog posts I've read about the different brands of oils out there, which made my brain hurt and honestly left me confused. I'm indecisive to begin with so reading posts and comments about "You should use this brand" or "You should only use that brand" ultimately left me buying nothing.
Can you say overwhelmed much? Please tell me I'm not the only one that feels this way…
I've continued to do research on different essential oils over the past year, but it wasn't until yesterday that I finally ordered a kit of oils to add to my basic collection. Usually I just snag Plant Therapy oils whenever I find my favorites at Marshall's or TJMaxx, but it was always random and sporadic. I'm proud of myself for finally making a decision and taking the next step to grow my collection.
I know pretty much everyone has an opinion on what essential oils to use (or not use), and I'm just beginning this journey so I don't have much feedback to provide. Although I do plan to share updates on the products I purchased in the future.
If you've tried different brands and have a favorite, I'd love to hear about it in the comments!
In case you're curious about what brand I went with, it's Eden's Garden. You can purchase most of their products through Amazon, which I felt was a plus, especially since a lot of their items are available with Amazon Prime. With that said, I actually purchased through their website so I could create a custom kit with the specific oils I wanted. They have tons of pre-made kits, single oils, etc. but I went with a custom kit because I already have certain oils and wanted to order others that I haven't tried, or haven't found as easily locally. It was also cheaper to buy a kit vs. the oils individually.
On top of making the plunge to purchase more oils, I recently snagged The Ultimate Healthy Living Bundle along with the Herbs and Essential Oils Bundle, and am so impressed with the resources included that I wanted to make sure you saw the deal which expires!
I now have a resource library filled with e-courses and ebooks to help me navigate my way to better health, and can't wait to dive in!
---
Update: These Offers have Expired, but you may want to see what other bundles are currently being offered here.
---
If you're looking to learn more about essential oils, natural remedies, healthy recipes, alternative health, and ways to make non-toxic living easier in 2017 then these these are two bundles you don't want to miss out on!
I've purchased from Ultimate Bundles in the past so I can absolutely vouch for their products and support. I don't know how they're able to offer such deep discounts on such amazing resource libraries, but hey I'll take it