About Us
Hello and welcome to our humble abode! My name is Katie and this is my husband Eric, and we're the faces behind Mountain Modern Life, where we share our passion for all things DIY, rustic-modern, and re-imagined. Here you'll learn a bit more about Mountain Modern Life.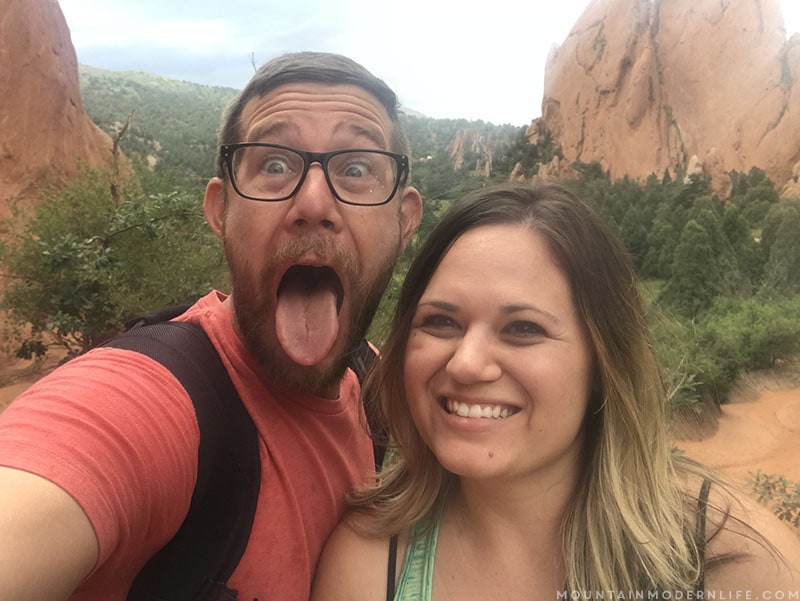 My mom is the one that first inspired me to upcycle and enjoy the challenge of reimagining the old into something new. When I was 8 I watched her turn the base of a waterbed into shelves for our living room. I didn't realize it was upcycling at the time, but it definitely encouraged me to think outside the box. (By the way, my mom has an Etsy shop where she sells Avocado Seed Planters so you should definitely check it out!)
As a kid I loved browsing garage sales or thrift shops to see what I could transform for my bedroom. As I got older I started repurposing in an effort to save money and decorate on a budget.
My husband and I recently renovated our (new to us) RV with a blend of old and new, and are currently traveling the US in search of the perfect mountain town to call home. Some of the reclaimed materials used in our tiny home was found on Eric's family's farm or given to us from the owner of the mountain venue we were married at. We love that these materials, and the projects we created with them, tell a story throughout our RV, and reflect our personal style.
You can read more about our RV reno here or check out our RV tours here.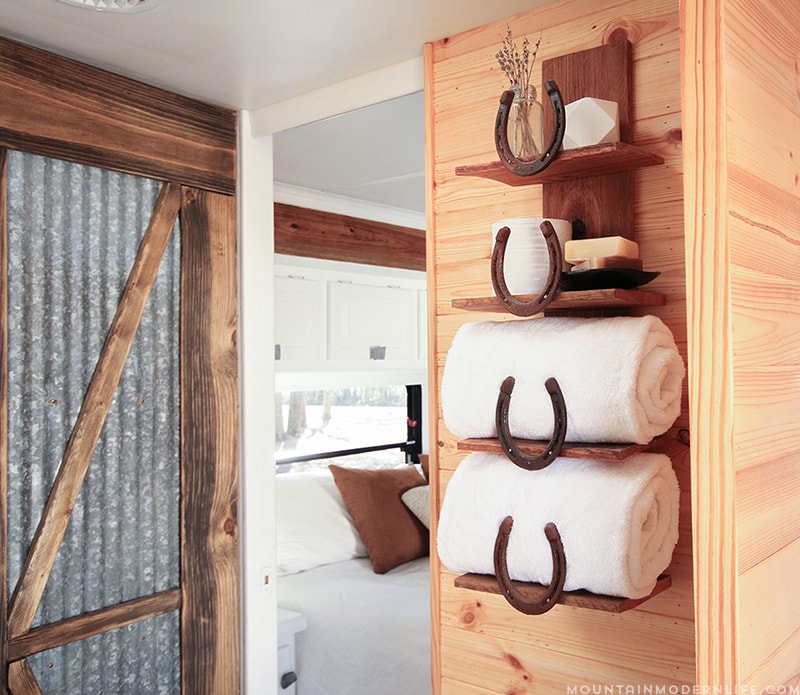 One of my favorite quotes is from Dr. Wayne Dyer,
It's fun to think about how anything and everything that currently exists in our world had to be imagined first. For that reason, I think it's important to make time for our imaginations, and creating a home you love is one way to do just that.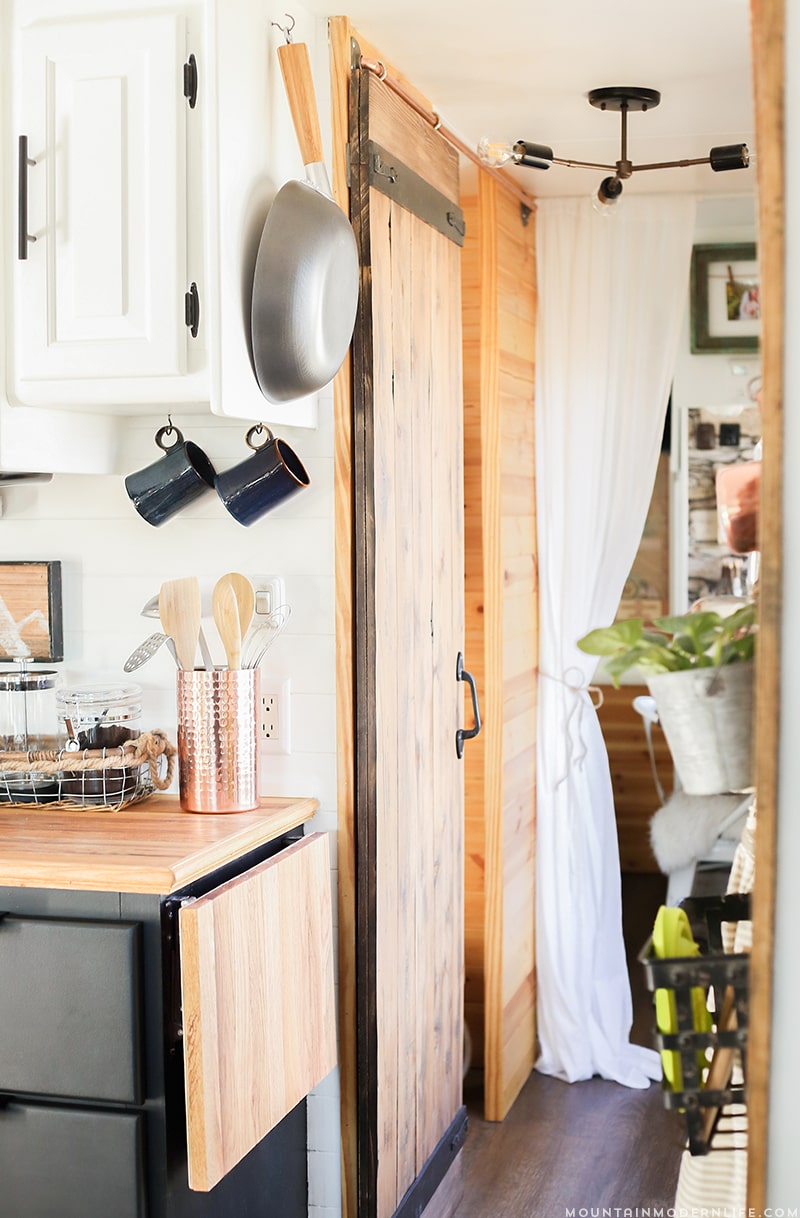 To us, this blog represents not only the rustic-modern design style we love and want to implement, but a lifestyle we want to live and share with others.
We think it's important to create a home that reflects your own personal story, regardless of size and we hope to inspire you to do just that.
Our dream is to eventually own a home in the mountains surrounded by evergreens, and learn how to be more self-sufficient. Until then we're enjoying life on the road in our tiny home on wheels, along with our 2 cats and rescue pup.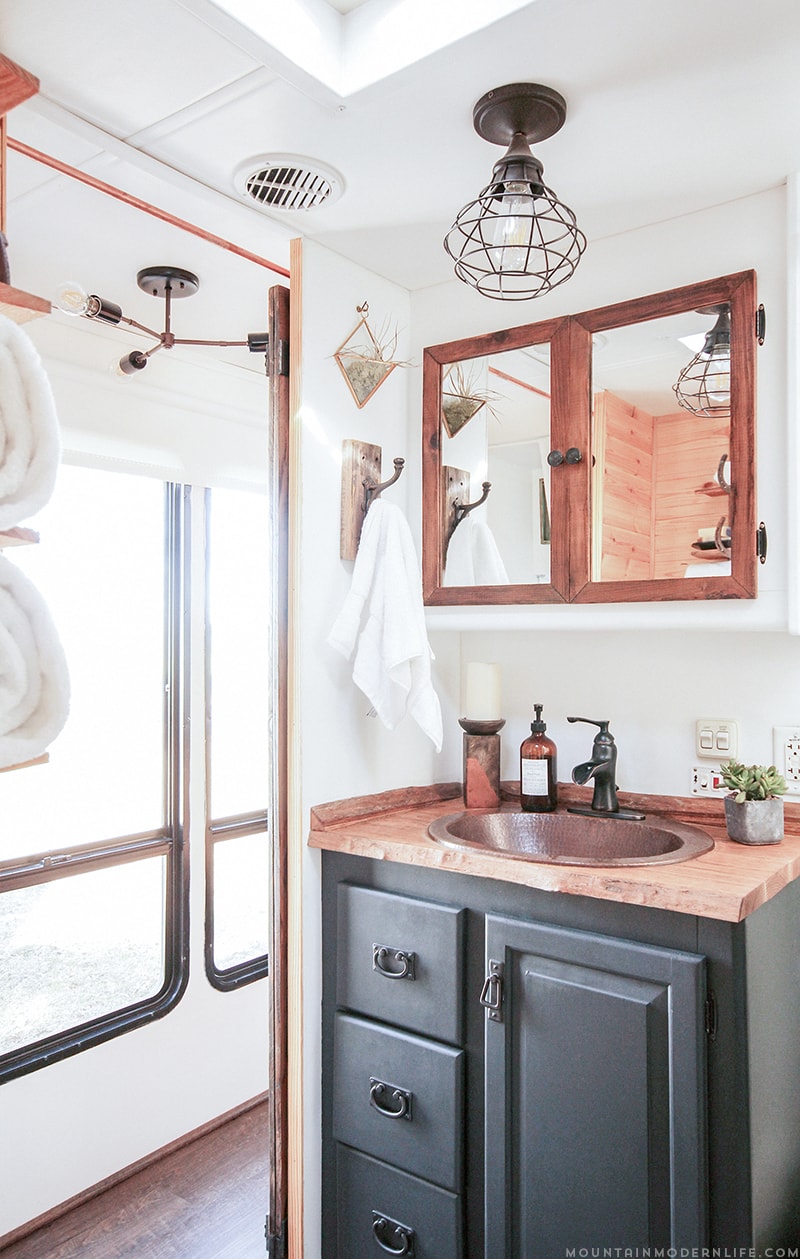 Back in August 2012 I was diagnosed with Complex Regional Pain Syndrome (CRPS), otherwise known as Reflex Sympathetic Dystrophy (RSD), after injuring my wrist during a game of volleyball.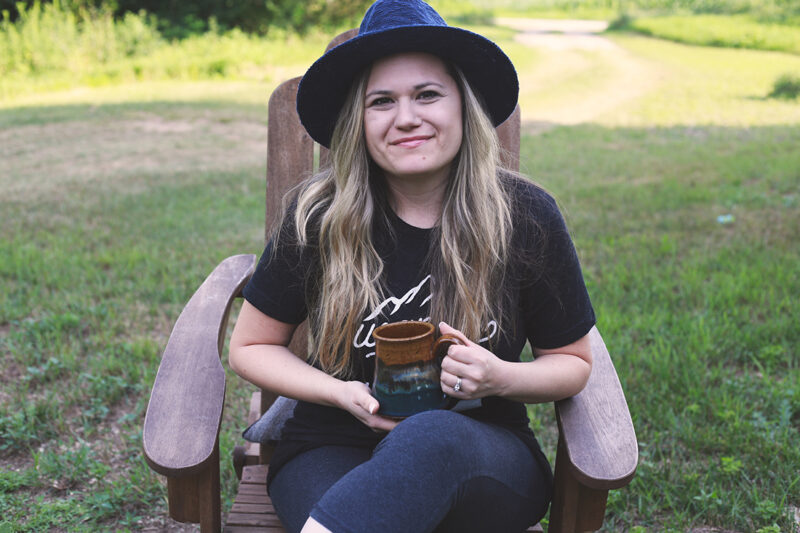 CRPS is essentially a nerve disorder that affected my right hand and made it impossible to complete simple tasks such as washing my hair, getting dressed, typing on a computer or driving. Although the doctor's had told me there was no "cure" or time frame for my hand to start functioning again, I was able to recover (or go into remission as the doctors would call it) in a matter of weeks.
I truly believe that it was a combination of treatments that healed me, but that my mind played an integral part in that process as well. I soon realized that life was too short not to be doing what you are passionate about, and I've been following a creative path ever since.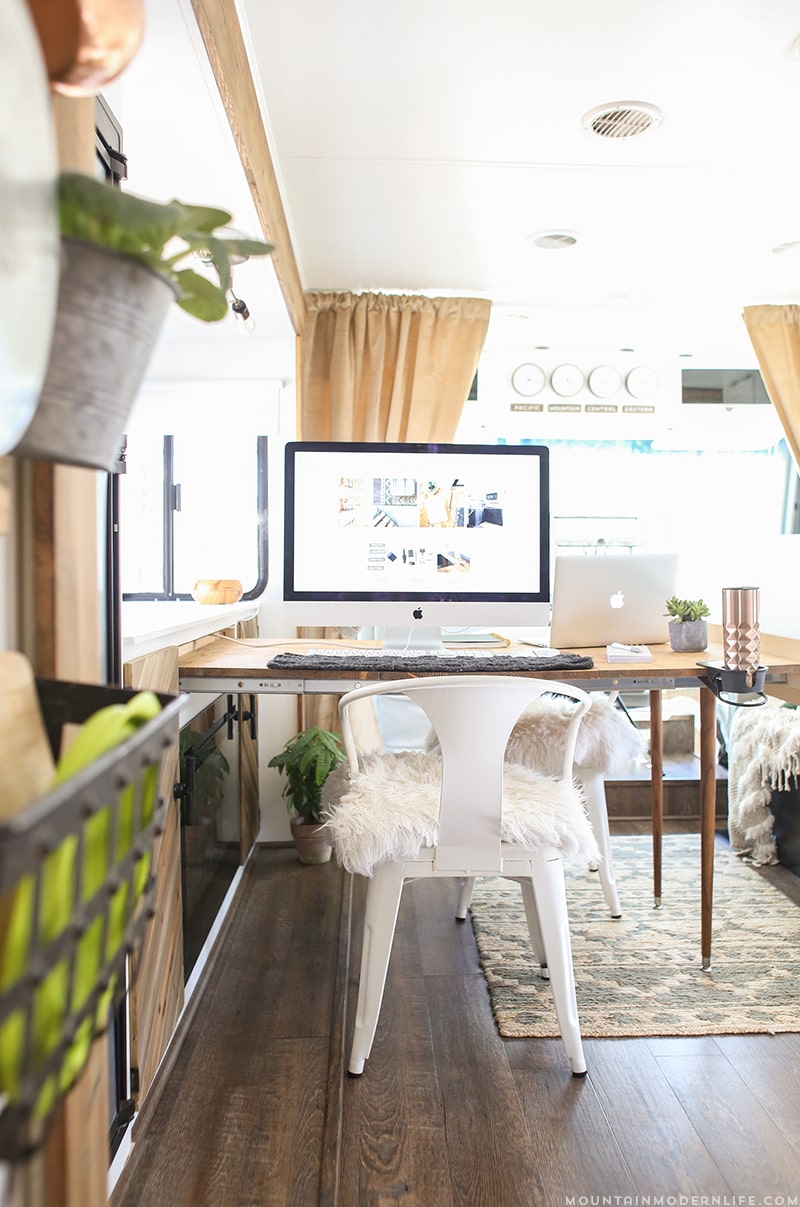 When I decided to share my story about CRPS, which you can read here, to raise awareness about CRPS and bring hope to others who have been diagnosed with it. I'm so grateful for every day that I am able to craft it up, design on my computer, and even peel potatoes because it reminds me of the days when those tasks were impossible.