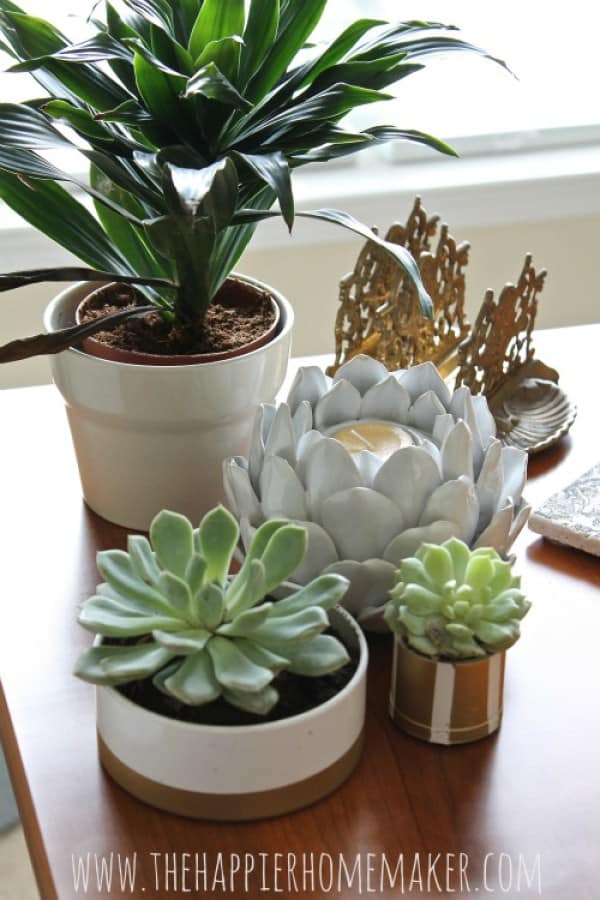 20 Ways to Organize Using PVC Pipes
The use of PVC pipes in home decor has been popular for some time, and I don't see it slowing down anytime soon.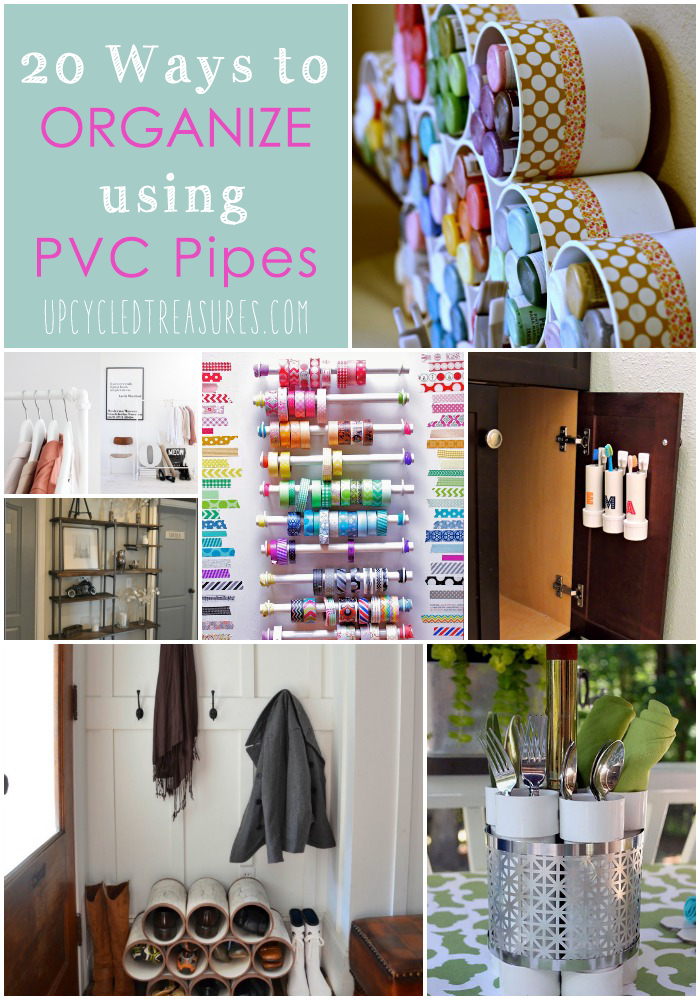 So in honor of my 2014 word of the year, organize, I am sharing 20 ways to organize using PVC Pipes. Be sure check out the original links because most of them include tutorials. Enjoy!
20 Ways to Organize Using PVC Pipes
1. PVC Pipe Shoe Organizer via Home Stories A to Z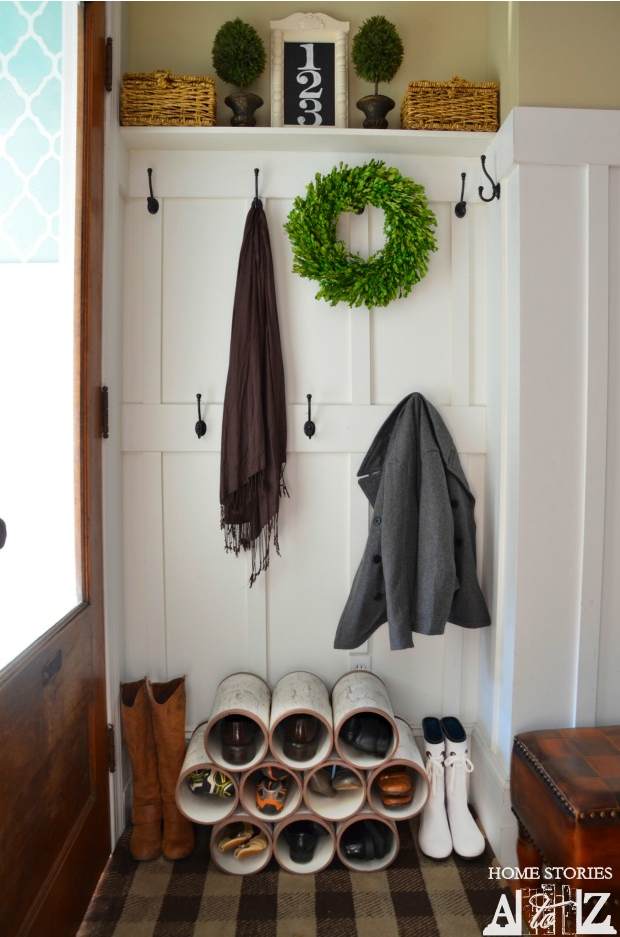 2. Craft Room Storage via Today's Creative Blog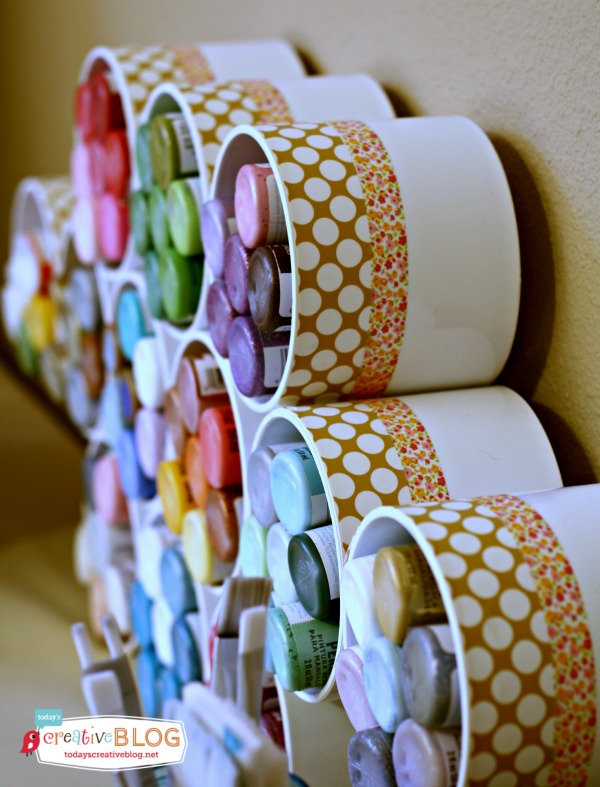 3. DIY PVC Pipe Pencil Case via Jade and Fern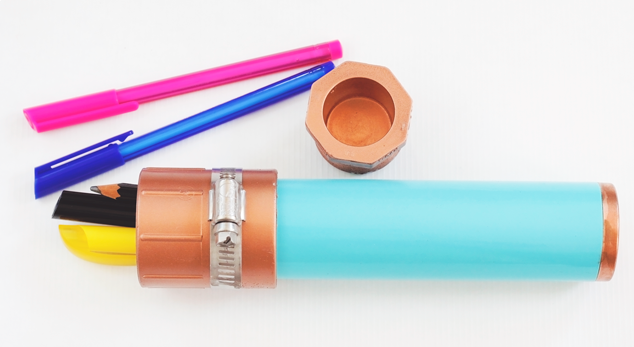 4. PVC Pipe Utensil Organizer via Pretty Handy Girl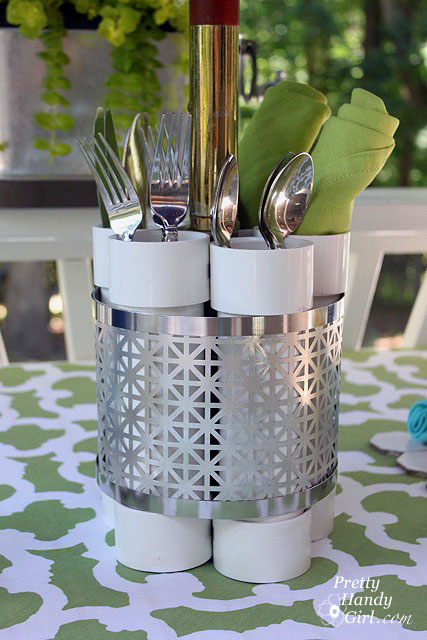 5. PVC Pipe Washi Tape Organizer via Sowdering About in Seattle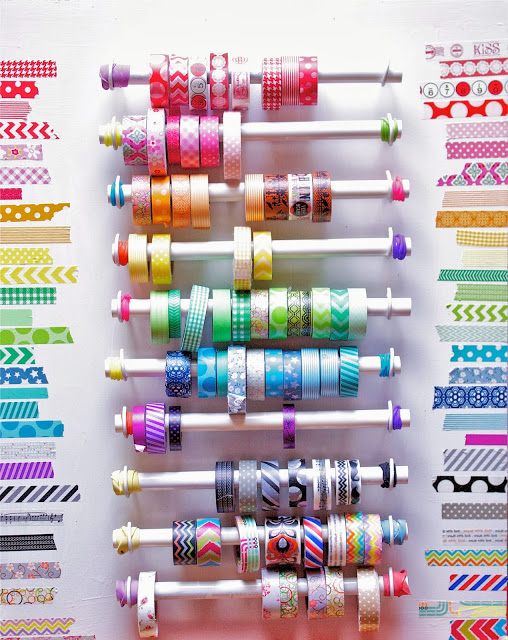 6. PVC Pipe Succulent Planters via The Happier Homemaker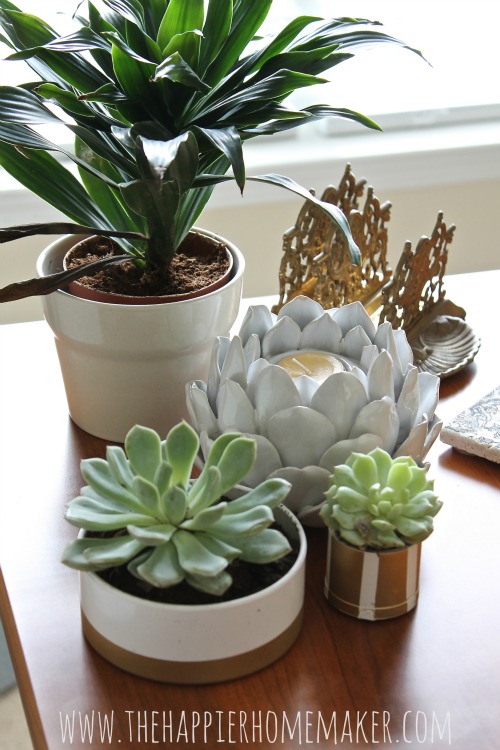 7. PVC Pipe Toothbrush Holders via Crafting in the Rain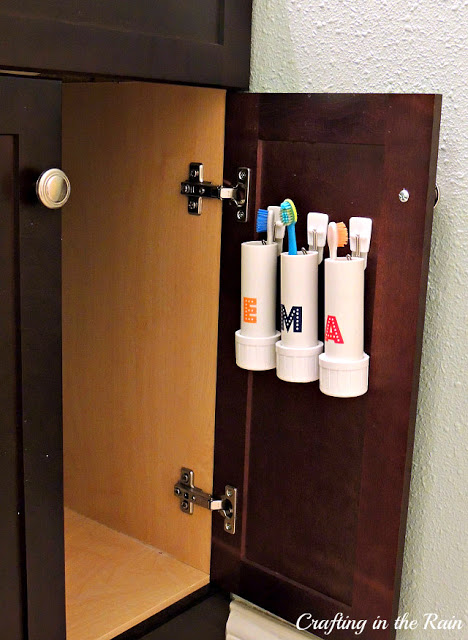 8. PVC Pipe Garage Storage via Dremel Weekends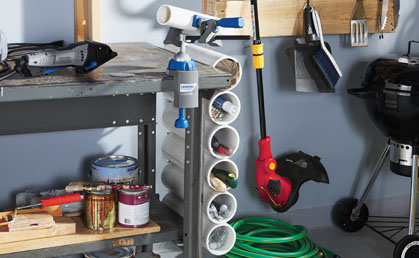 9. PVC Pipe Garden Tool Organizer via Happy House and Home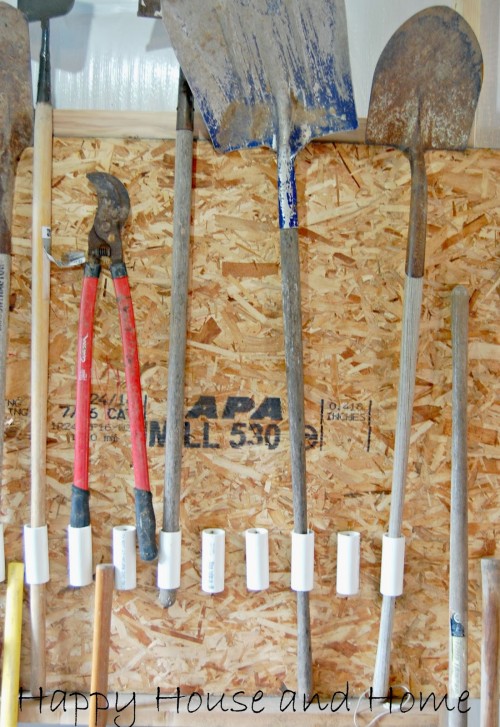 10. DIY Coat Rack via Weekday Carnival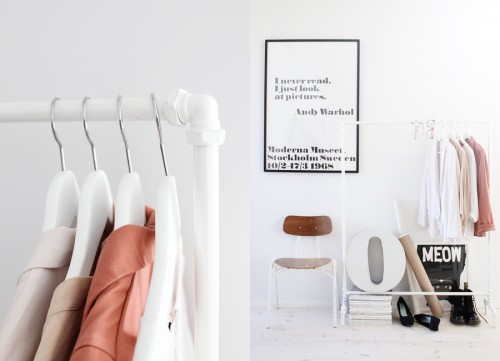 11. PVC Pipe Hair tools Organizer via Once Upon a Family
12. DIY PVC Pipe Lighted Umbrella Stand via Curbly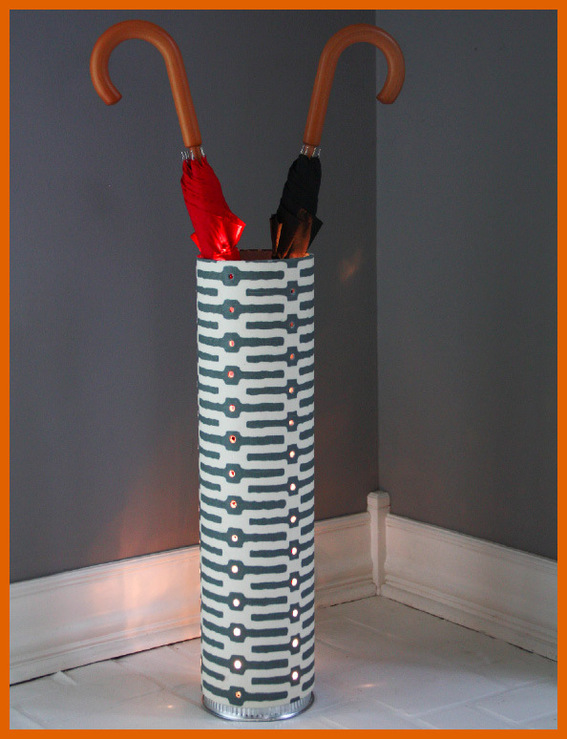 13. PVC Pipe Nursery Organizer via Apartment Therapy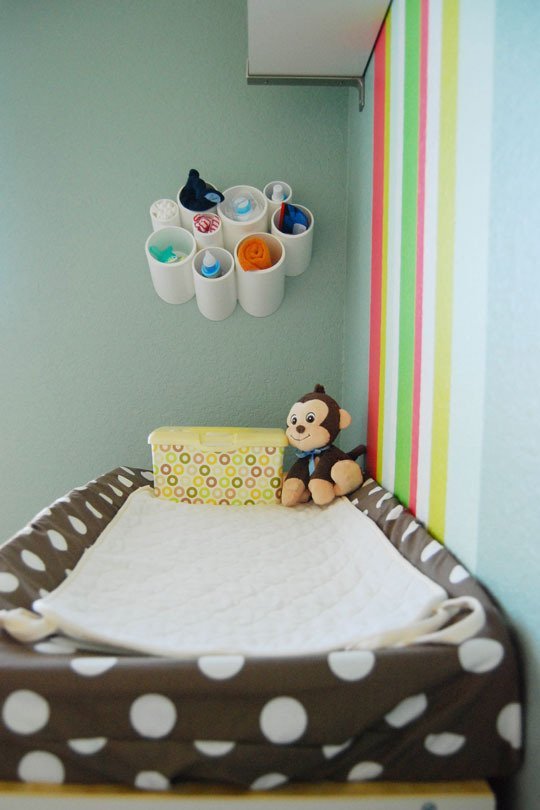 14. PVC Pipe and Wood Wine Rack by Evan Wood of Hala via Huffington Post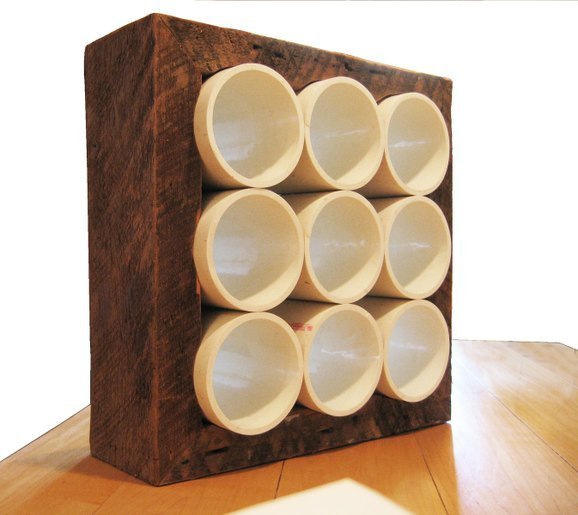 15. PVC Pipe Dresser Organizer via BHG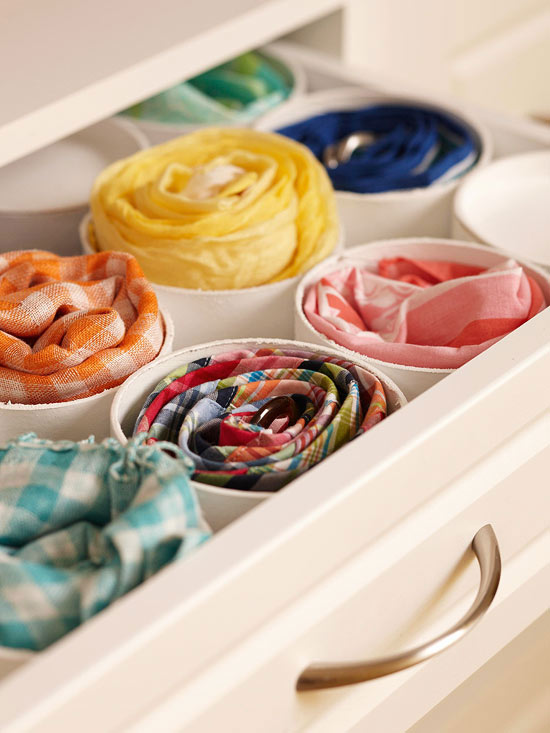 16. PVC Pipe Desk Organizer via Design Studio C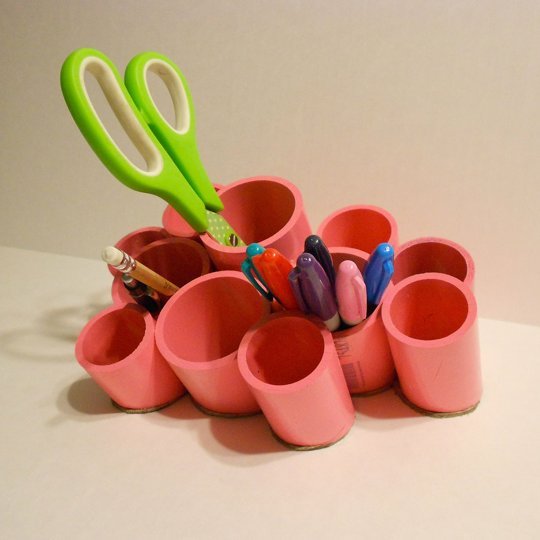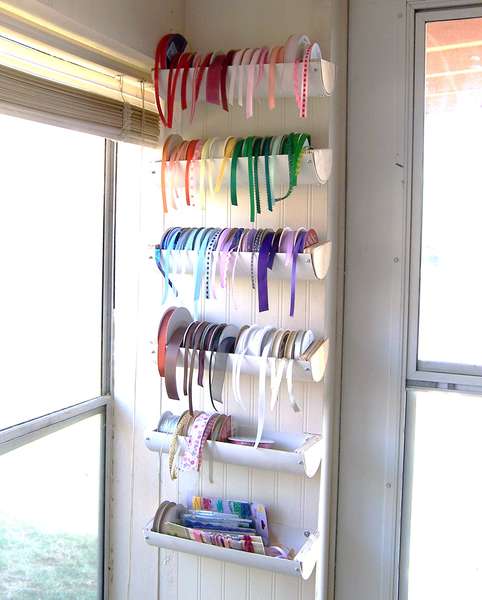 18. PVC Pipe Measuring Cups Organizer via Ashbee Design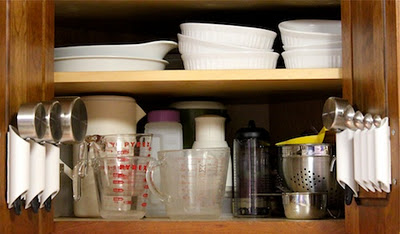 19. PVC Pipe Wall Storage via Portal de Artesanato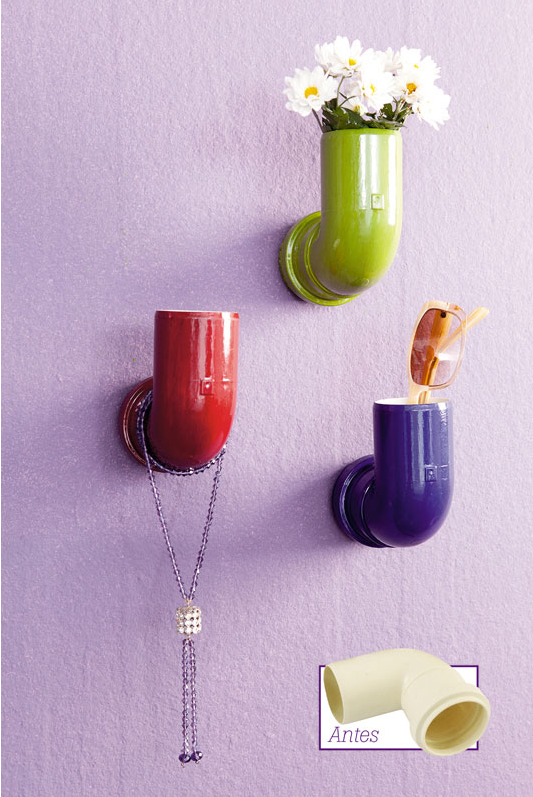 20. PVC Pipe Shelf via Sawdust 2 Stitches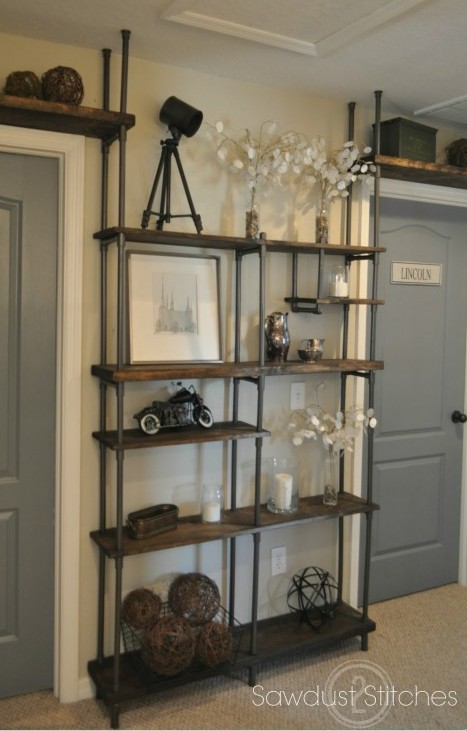 Have you used PVC pipe in an unconventional way in your home? If so, I would love to hear about it in the comments.
You may also be interested in: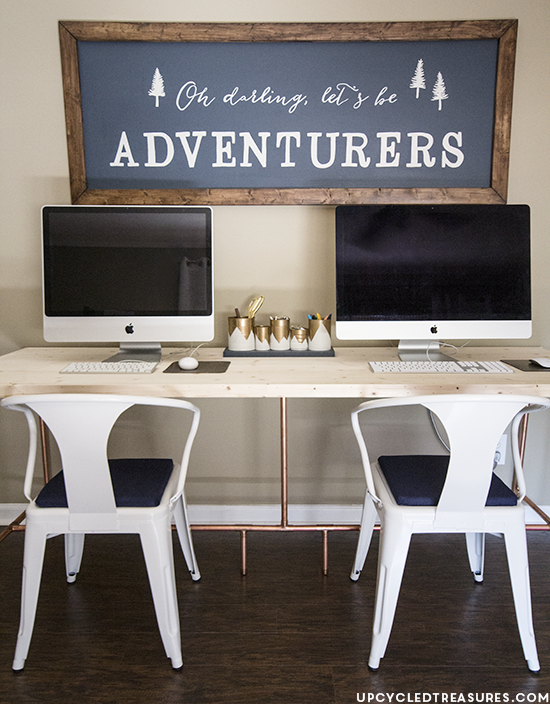 What do you think? Are you going to use PVC pipes around your home? I'd love to know.
Thanks for stopping by!