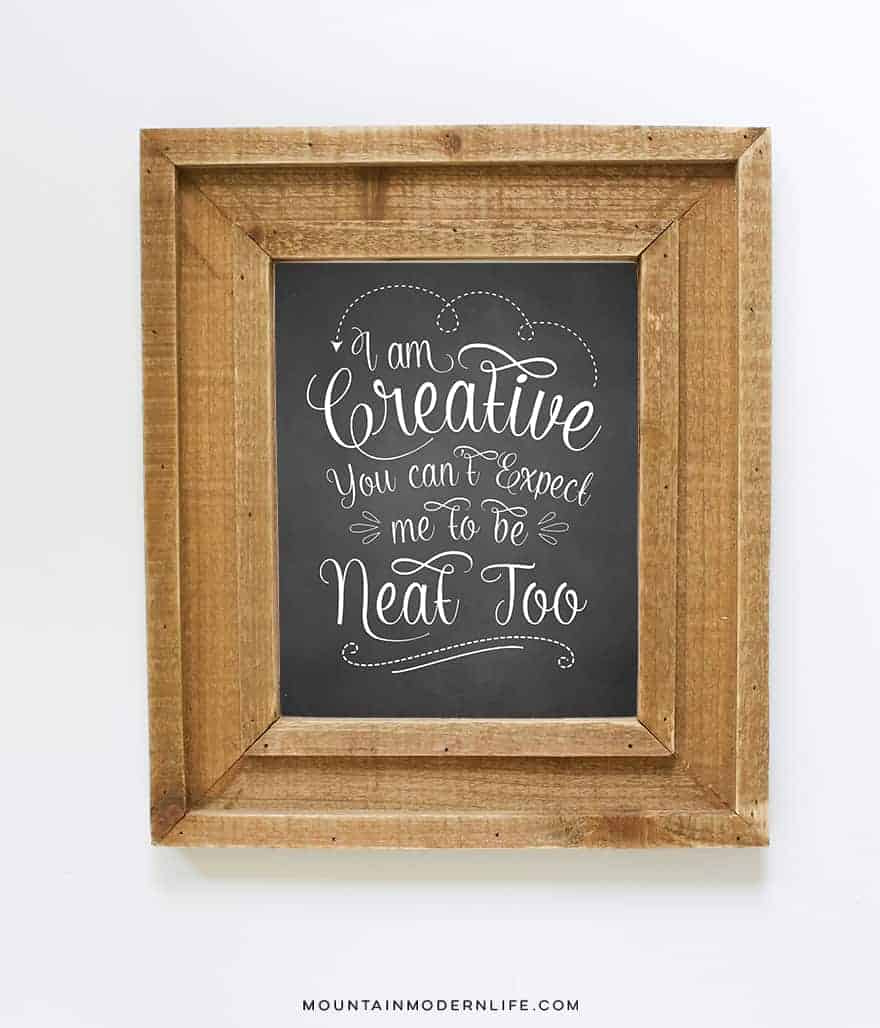 FREE Chalkboard Printable
I can't remember where I first saw this quote but I instantly knew I needed to create a printable with it.  Sure, cleaning up my "creative space" can help clear my head before I begin, but sometimes after a day of creating I just wanna leave my mess behind. Can you relate?
If so, I hope you'll enjoy this FREE Chalkboard Printable that you can print out and frame. This print would be perfect for a craft room or gallery wall.
FREE Chalkboard Printable –  "I am creative, you can't expect me to be neat too."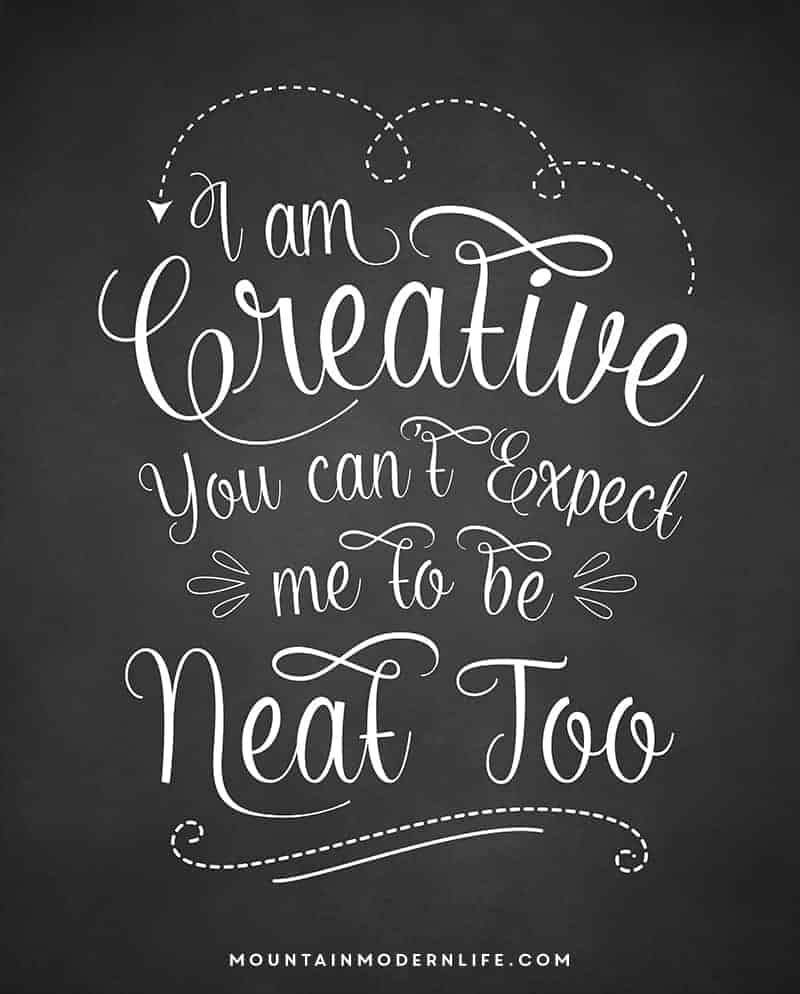 This is for personal use only and cannot be re-sold or re-distributed.