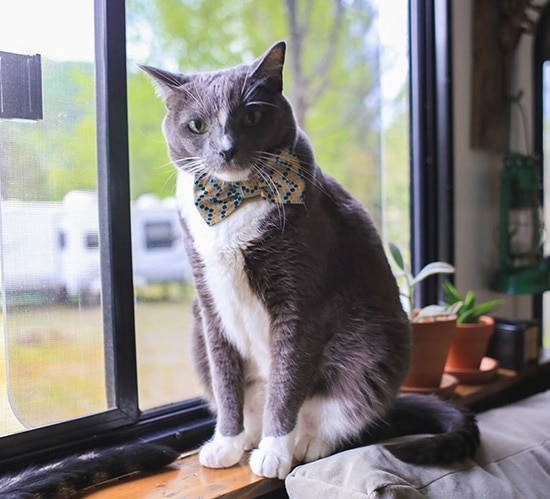 How to Help Pets Adjust to RV Life
Disclaimer: This post may contain affiliate links, meaning, if you click through and make a purchase we may earn a commission. This is at no additional cost to you. View our full-disclosure here.
Thinking about traveling with pets?
The key ingredient to your pets enjoying this style of life is time, however, there are things you can do to help speed the process along.
How to Help Pets Adjust to RV Life
Our dog McNally was a puppy when we rescued him and we were already living full-time in our RV. With him being a puppy it made things a bit easier.
Our cats, on the other hand, spent the previous 10 years in apartments and houses, so it took more patience to get them acclimated to RV life.

Be sure to swing over to the Life Lane's Blog where we're sharing some steps you can take to make your travel with pets as smooth as possible.
This post is sponsored by Progressive, but the content and opinions are 100% our own. We're excited to share some RVing tips over on their Life Lane's Blog and hope you'll check them out!