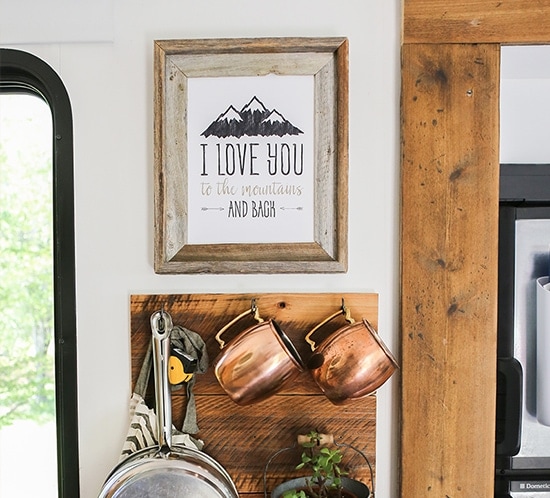 Our Favorite Way to Hang Wall Decor in a RV
Disclaimer: This post may contain affiliate links, meaning, if you click through and make a purchase we may earn a commission. This is at no additional cost to you. View our full-disclosure here.
While we've used several methods to hang items throughout our tiny home on wheels, today I'm sharing my favorite way to hang wall decor in an RV. Don't have an RV? No worries, this method translates over to sticks and bricks homes too, and especially rental properties.
Our Favorite Way to Hang Wall Decor in a RV
I even made my first appearance in our YouTube channel to share this method, eeeeek! Up until this point Eric has been the face of our video channel, although I did lend my voice to the Christmas tour, haha.
To be honest, I'm totally awkward and super self-conscious so I've been holding off for the perfect moment where I feel completely content in my own skin. Well, perfect doesn't exist and who knows when I'll feel confident in my own skin, so I decided it was time to face my fear and just get 'er done. If you're feeling nervous about doing something on your to-do list and are waiting for that "perfect" moment I encourage you to take a step towards that goal, even if it's just a small one. The video may not be the best, but we all gotta start somewhere, right?
Watch the Video
You should know that I'm both indecisive and a visual person, so when we first moved into our RV I hung most of the frames up using tacks. This way I can see what a frame will look like temporarily without damaging the wall or wasting command strips. Of course you don't want to go thumbtack crazy, but it's much easier to fill in a tiny thumbtack hole than a nail or screw hole.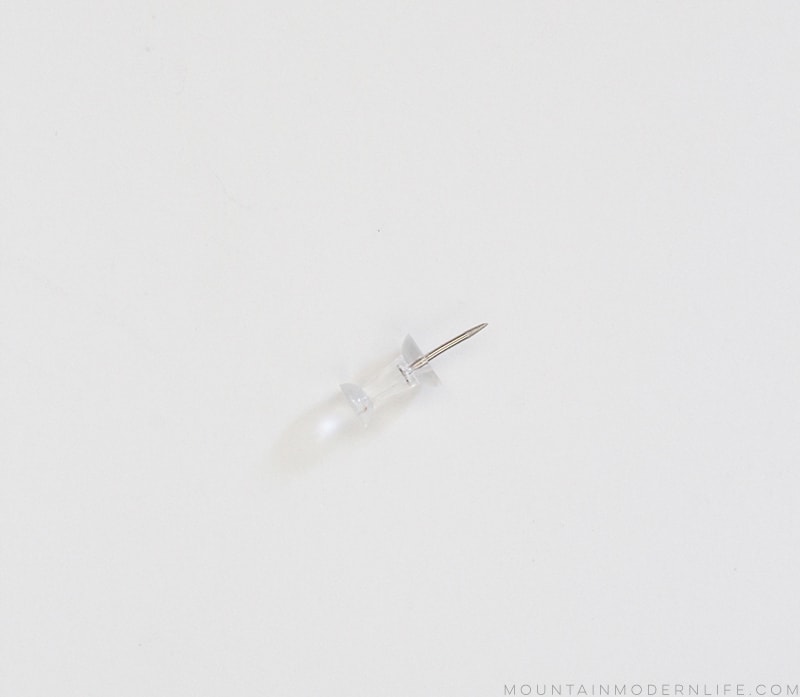 As you can imagine, thumbtacks aren't the most secure way to hang up wall decor, especially in a RV. Every time we hit the road we have to remove any other loose decor throughout our motorhome, and corral them into baskets, bins, or the kitchen sink.
Back when I was still determining where to hang our frames, we had to remove them all before driving off. While it wasn't a huge deal, I looked forward to the day we'd secure them and have less to corral before taking off to our next location.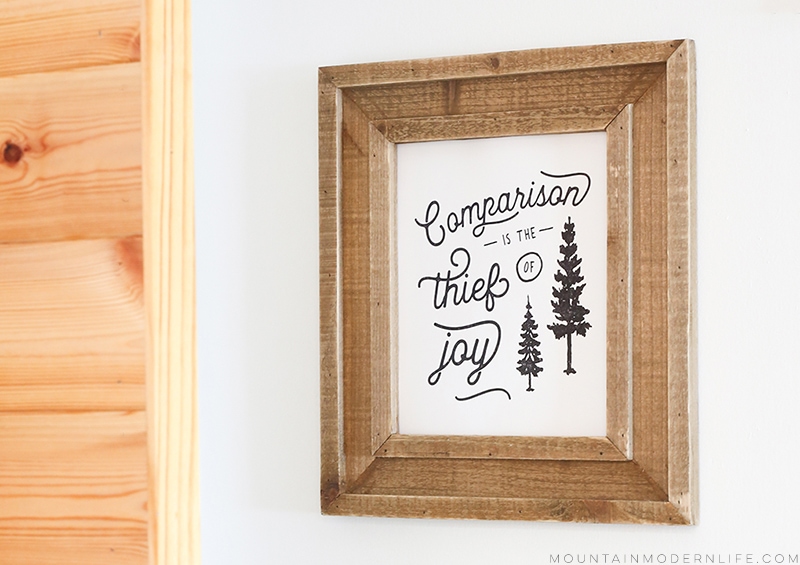 Command Hanging Strips Vs. Velcro
While we've used screws for some of the hanging decor in our RV, we've also used Command hanging strips and industrial strength velcro. 
When it came time to hang up my frames I decided to go with Velcro.
The reason? First, I'm somewhat indecisive and wanted a more temporary solution I could easily change up without adding more holes to the RV walls. Plus, I like to switch out the prints in our frames and in my experience the Command velcro strips are more of a one time deal – you can't remove the items and then place them back up using the same strips. In most cases you have to replace at least one of the strips.
This is why I went with actual Velcro to hang them up.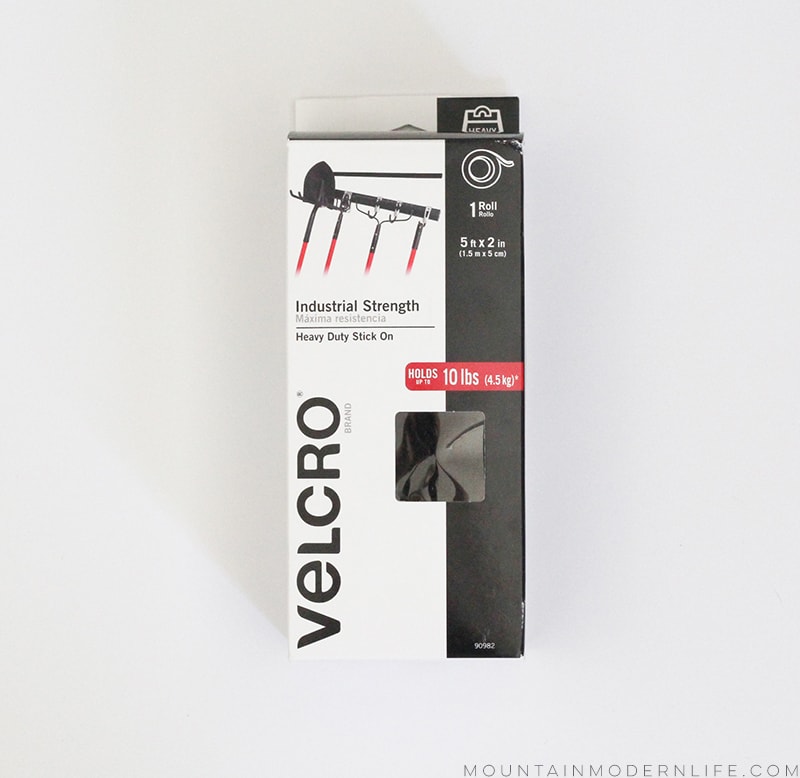 Now I can hang up my frame, easily remove it, switch out the print, and then hang it back up without needing to replace the strips. Not to mention the velcro keeps the frames secure while we drive down the road.
Update: A lot of people have told me that they've been able to reuse Command Velcro strips, so I'm guessing it was just user error or that it had more to do with the specific items I tried it on – they probably just had some sort of finish on the back that made it more difficult to re-stick (one side kept coming off and sticking to the wall side). If you've had luck re-using the Command Velcro Strips multiple times let us know in the comments!
I'm sure the industrial-strength is overkill for our frames, but I figure it doesn't hurt to go heavy-duty just in case. I generally use the Industrial Strength Velcro adhesive strips that come in rolls. It's nice that they are wide strips that can be cut down if necessary, a little goes a long way, and it's super affordable. I think the 5 ft x 2-inch roll cost me less than $10, but you can buy thinner strips and longer rolls like this 15 ft x 2-inch roll for $20. The pre-cut strips are a tad more but can be more convenient to use.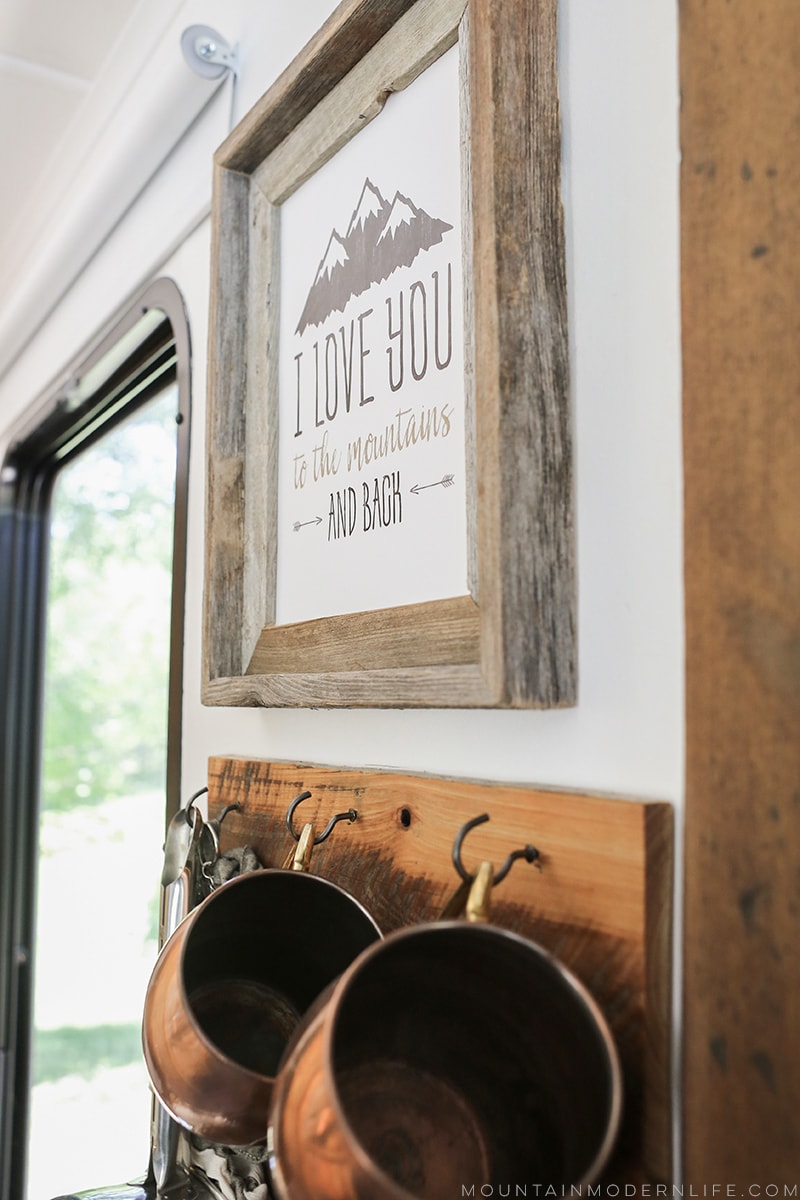 By the way, I removed the glass from all of our frames before we hung them up in the RV. A couple of years ago I did this to our massive gallery wall because it was difficult to get photos without glares. I then realized I didn't mind them not having glass so I kept them that way.
Then when it came time to bring frames inside the RV I figured I'd leave the glass out. Not only does it make it easier to take photos, but I don't have to worry about glass breaking. This was also because we were hanging the frames up with tacks originally so I was more concerned with them falling at that time. Now that we have the frames secured, I don't see that being an issue. Either way, I wanted to mention it. And if you are concerned about it, you can always swap the glass for acrylic.
Tips for using Velcro to Hang Wall Decor in an RV
As far as prepping the frames and walls for velcro, the first thing I did was wipe them down using rubbing alcohol.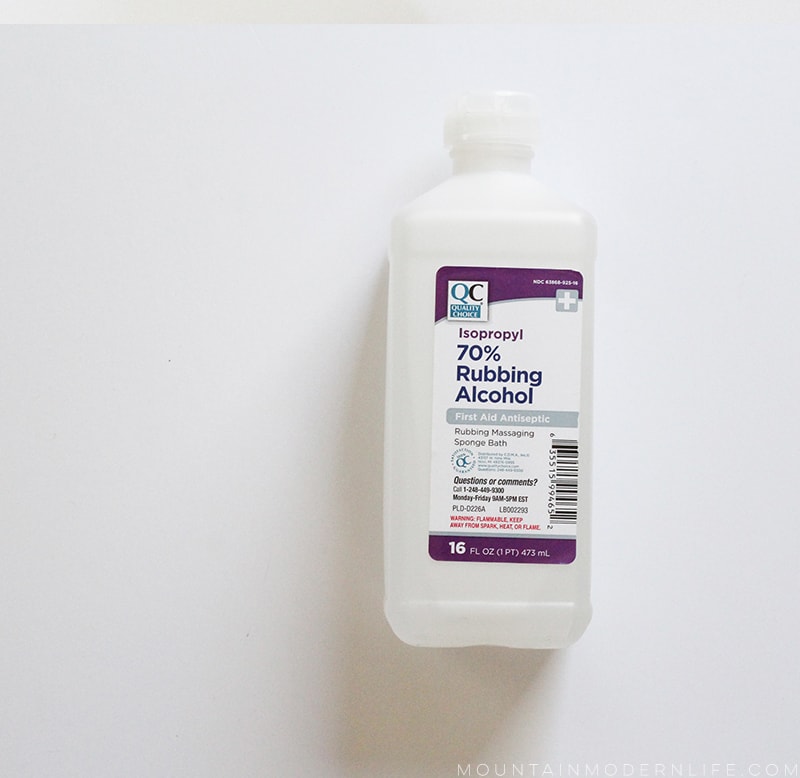 I did have one wood frame that the velcro wasn't adhering to as well as the others and I'm guessing it had some sort of finish that was preventing the velcro from sticking. To fix this I lightly sanded down the back with rough sandpaper before re-cleaning and attaching the velcro. After that, the velcro adhered to the back without issues.
Afterward, I cut my velcro strips and attached them to both the wall and frames. I'll admit I'm impatient and mostly eye-balled where to put them, but I'd recommend measuring it out. The good news is that the velcro is somewhat forgiving so there's some wiggle room when it comes to making sure the frame is hung up straight.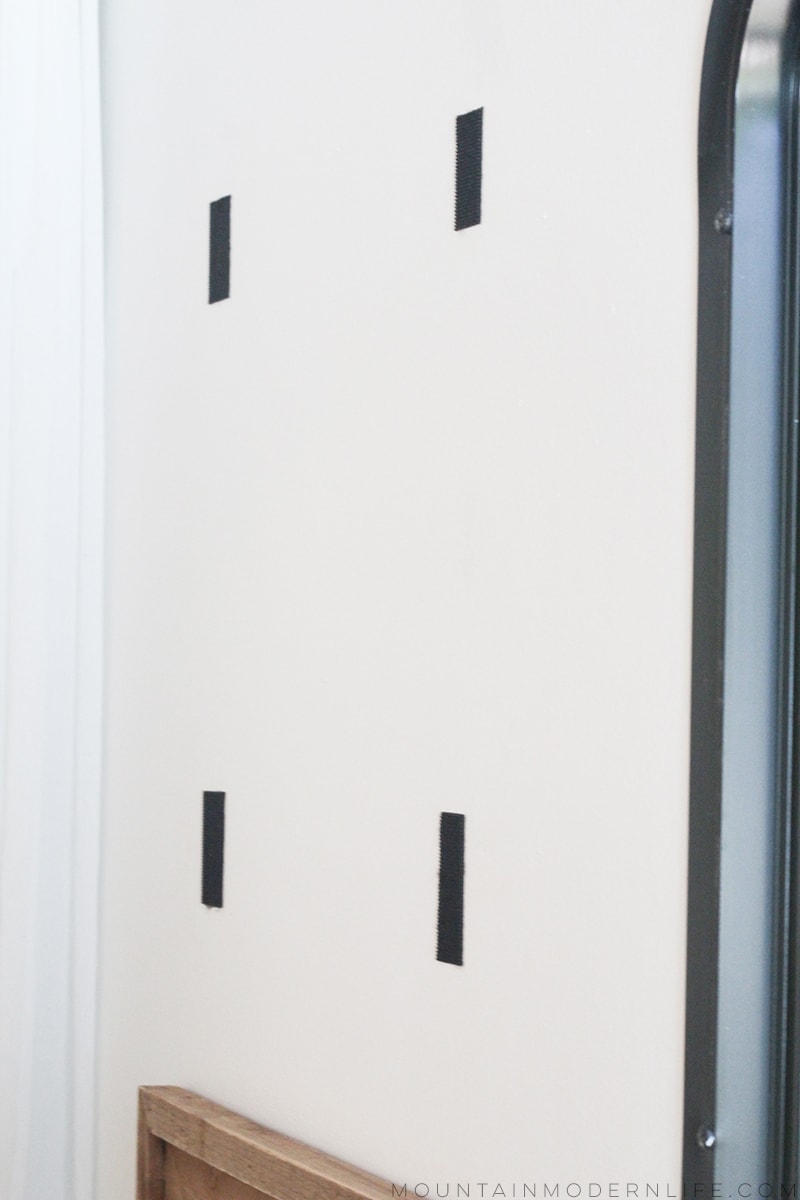 To make sure my frames were hung up flat against the wall I did have to remove some of the stands that come attached to the back of the frame, as you can see below. I don't plan to ever use these frames on a flat surface so I didn't mind removing them.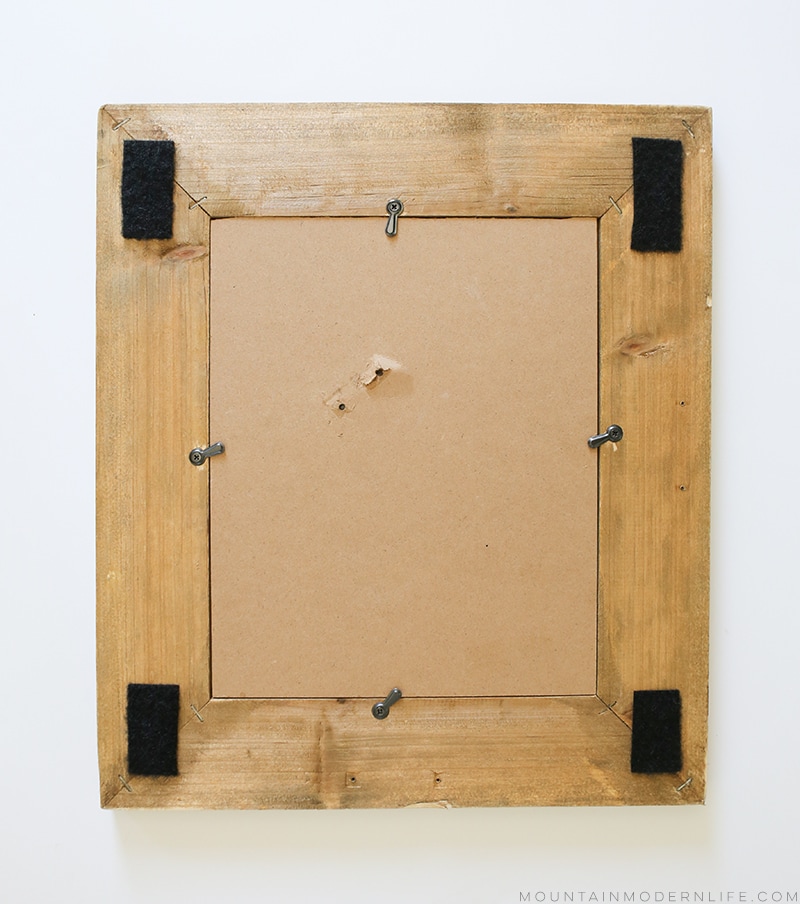 I couldn't find any info on whether it's better to have the male (rough side) or the female (smooth/fluffy side) against the wall so I don't think it matters much.
For the best results, press down on each piece of velcro for 30-60 seconds. It's also recommended to wait 24 hours before attaching the frame to the velcro on the wall. You want to make sure the velcro is properly adhered to the back of the frame. I only waited a few minutes and didn't have any issues, but just something to keep in mind.
I hung up the first frame using 4 pieces of velcro, one in each corner. However, I later realized it's easier to use horizontal strips – one for the top and one for the bottom. This makes measuring and placement easier too.
I also used a mixture of white and black velcro, and not that it matters since you don't see it, but I do prefer the white because it looks cleaner on our white walls.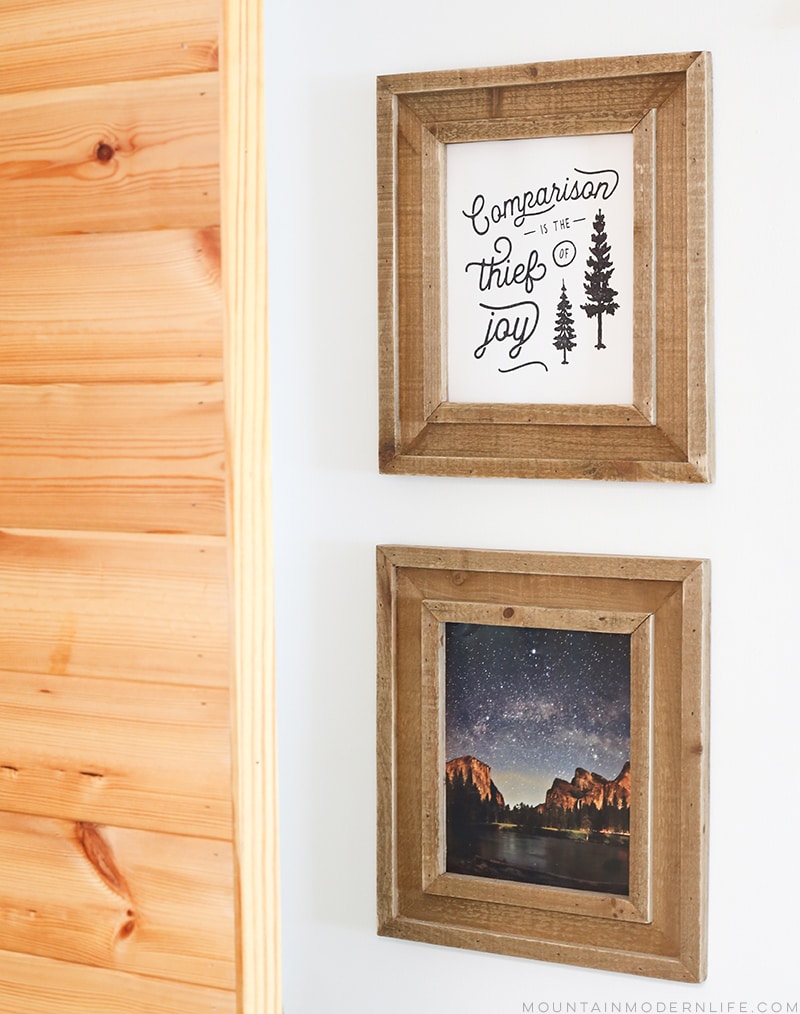 Removing Velcro from the Walls
While command velcro strips are marketed as being easy to remove without damaging your walls, I can't speak from experience about using actual Velcro. However, I did read that you can easily remove the velcro from a surface by first warming it up with a steamer or hair dryer and then using a razor blade. Just something to consider if you decide to go this route.
Update: I have since removed velcro without damaging our walls, but I made sure to remove it very slowly. This may depend on your walls and whether you've attached the velcro to a painted surface vs. wallpaper.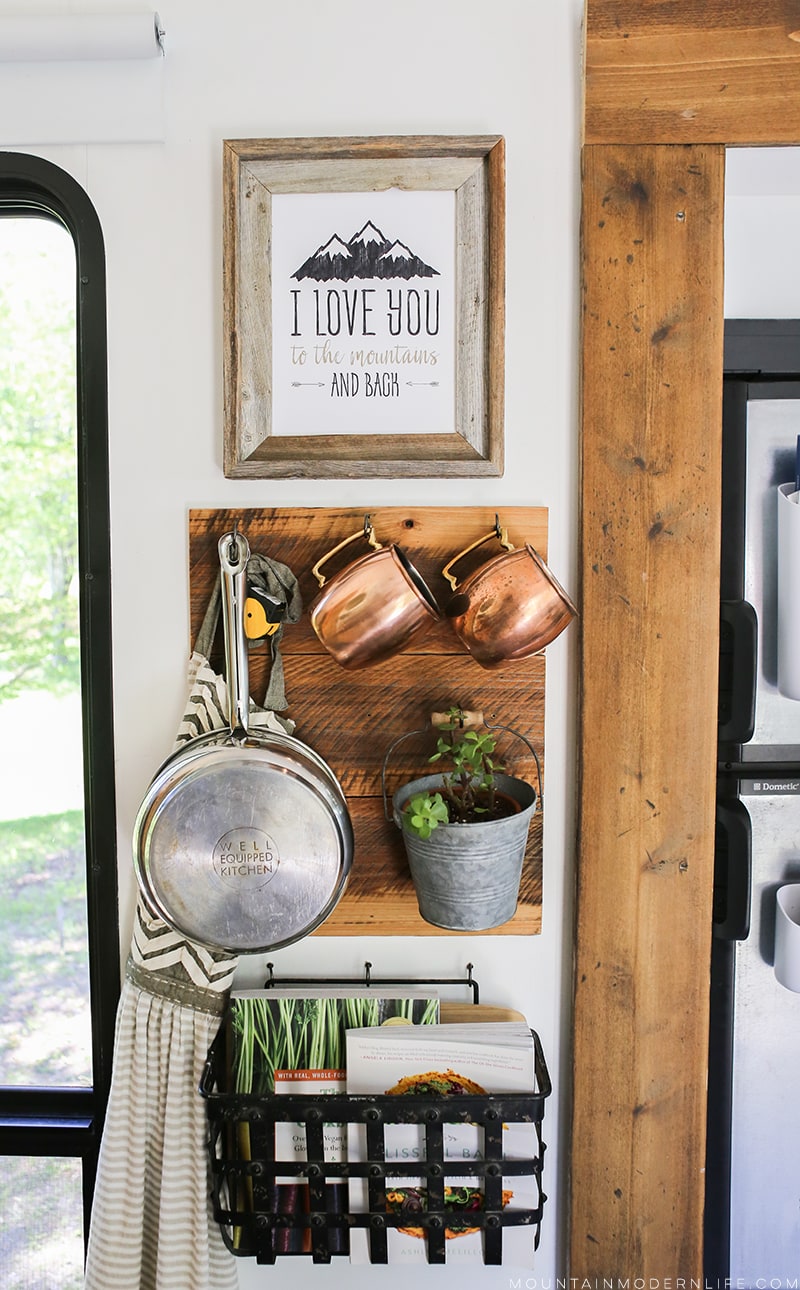 Do you have any tips for how to hang wall decor in an RV, or have experience removing velcro strips from your walls?