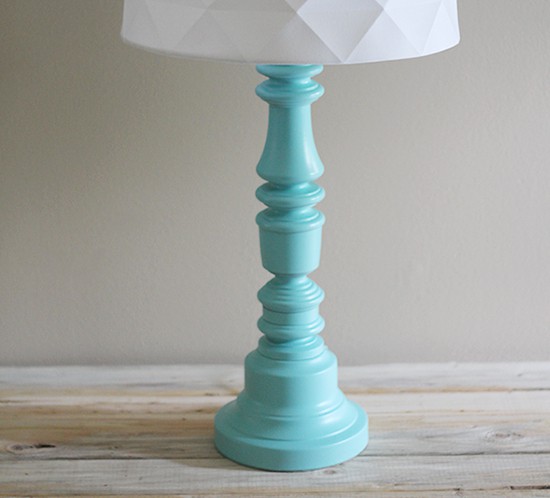 Thrifted Lamp Makeover
Today's post is short and sweet, and goes to show that a little bit of spray paint can go a long way!
Thrifted Lamp Makeover
I found this little guy at a thrift shop a while back for a mere $2. I sorta have an obsession with lamps . . . and lamp shades. I just can't get enough! What can I say, I love lamp. Come on, we all knew that was coming.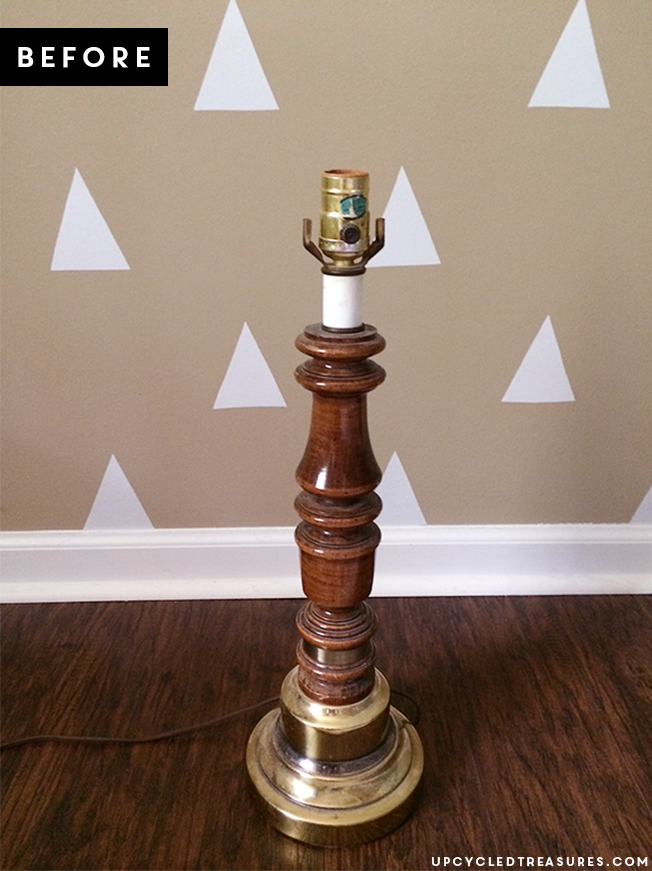 It was hanging out in the garage with it's lampmates until I came across this nifty little lampshade on clearance at Target for $5 a couple months ago! I love how it's faceted, don't you?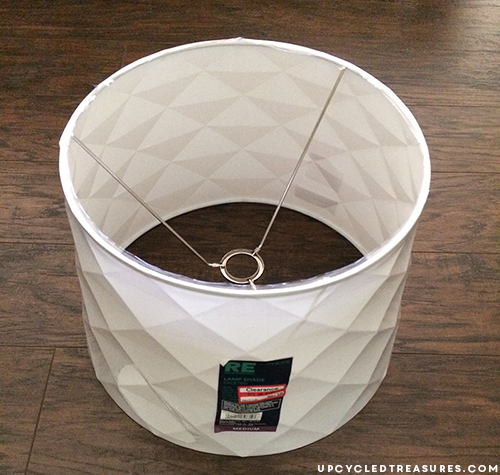 So I then added a couple coats of spray paint, which I had leftover from my turquoise and gold pillar candle stick holders.
The color is more of a minty turquoise in person. I <3 this color! I think it's interesting how the shape of the lamp and the candle holders even look similar now, and I'm even considering adding a bit of gold to the lamp. What do you think?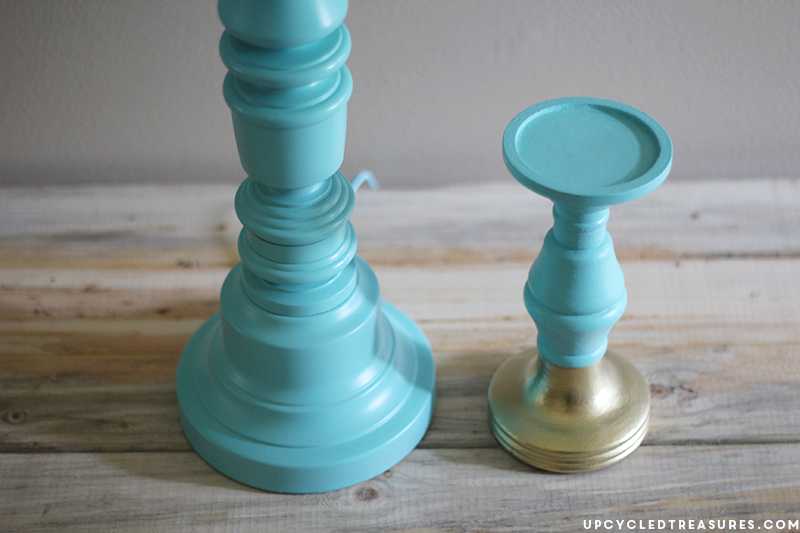 And here is the thrifted lamp with the new lampshade: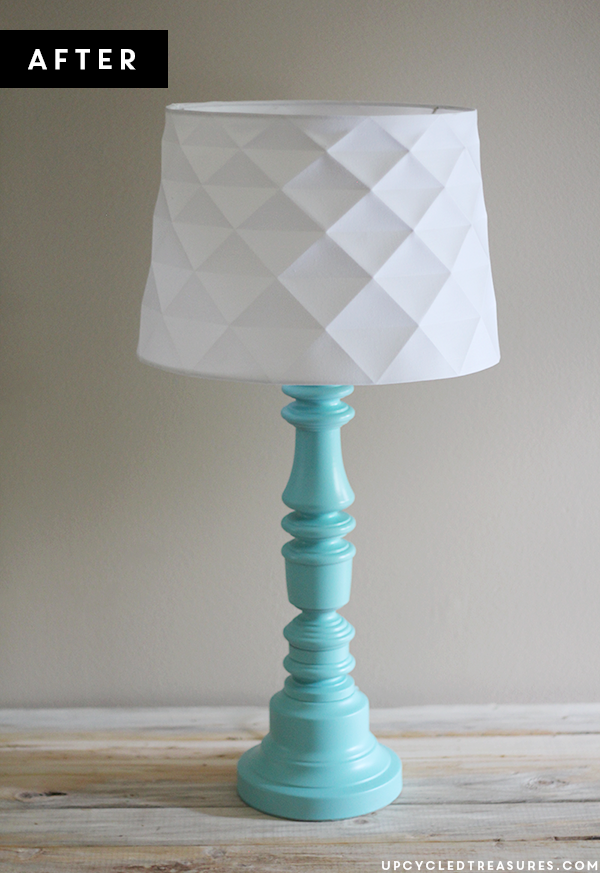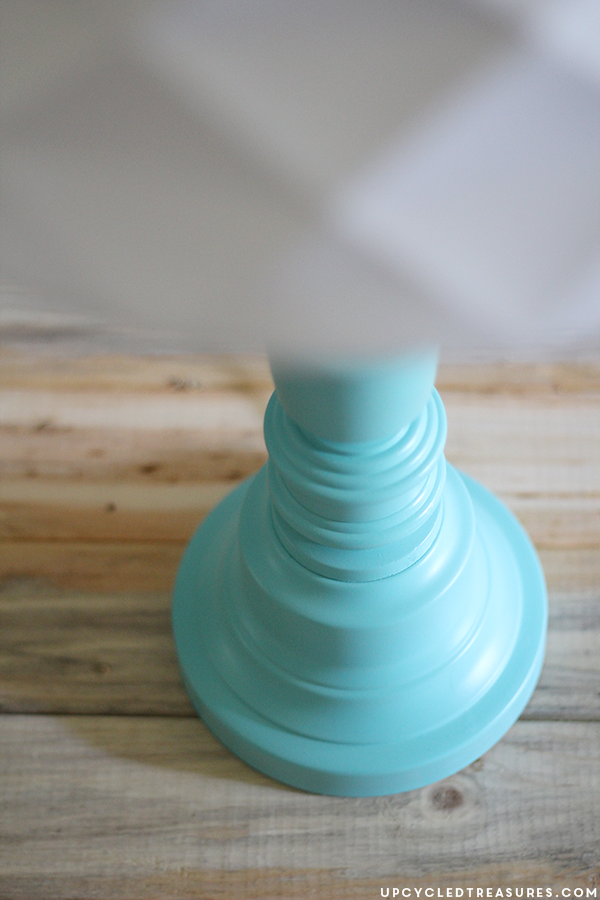 I just love mixing old and new, and it's not too shabby for $7, eh?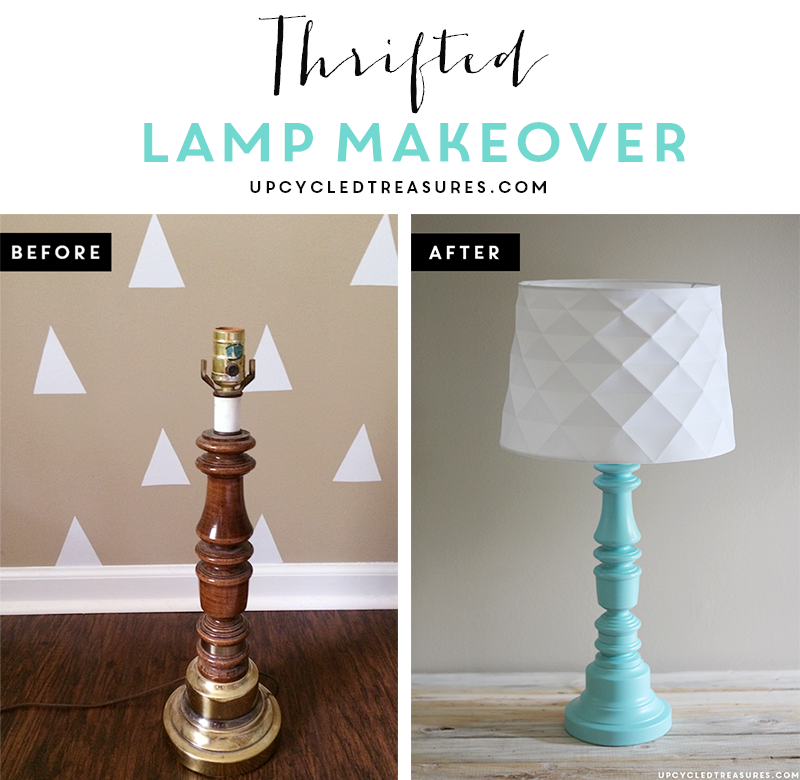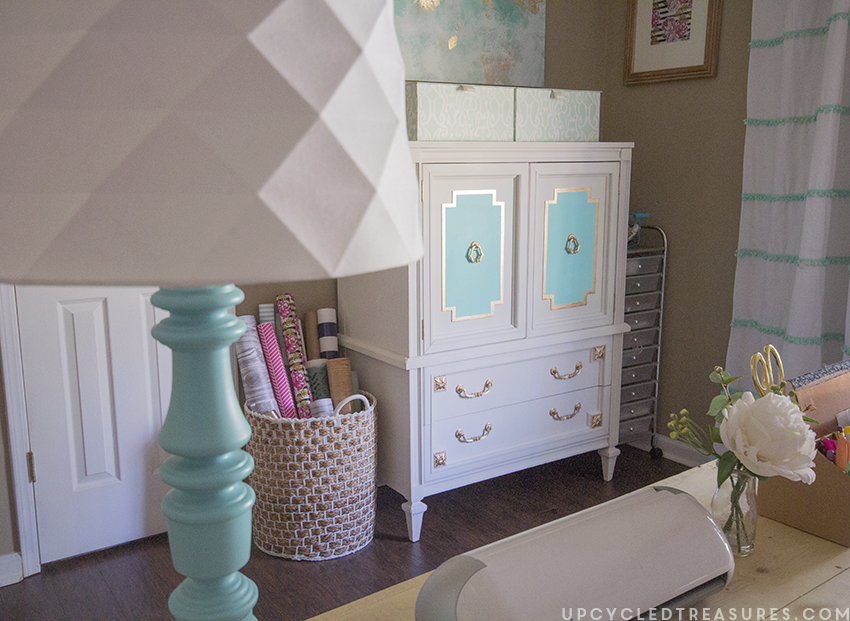 Isn't it amazing what a little bit of spray paint can make? So the next time you are cruising the thrift store aisles, I hope you won't pass up a super dated lamp. It could just become your next favorite light source 🙂