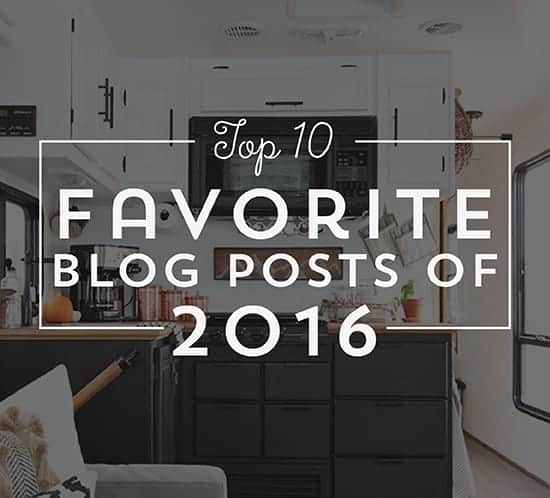 Top 10 Favorite Posts of 2016
As 2016 comes to an end, Eric and I thought it would be fun to look back on what we've accomplished this past year. While most of favorite RV projects haven't made it to the blog yet (can you say 2017 goals?), here are our 10 Favorite Posts of 2016!
Ready to take a trip down memory lane? Let's go!
For those that are new here, we recently left our sticks and bricks home to spend a year traveling in our RV. You can read more about us here.
This year we shared the reveal of our tiny RV kitchen remodel. While the renovation certainly got off to a rocky start after dealing with a major water leak in the ceiling, we're both really happy with the outcome. You may also want to read about how we removed the wallpaper border, and painted the two-toned cabinets.
In case you're curious about what our (new to us) RV looked like when we first purchased it, you can see photos and watch our RV Before Tour here.